Topic: Tod R. Lauer
Written by Tod R. Lauer
National Optical Astronomy Observatory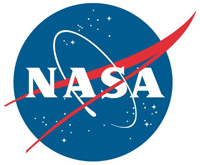 Tucson, AZ – A new Hubble Space Telescope image centers on the 100-million-solar-mass black hole at the hub of the neighboring spiral galaxy M31, or the Andromeda galaxy, the only galaxy outside the Milky Way visible to the naked eye and the only other giant galaxy in the local group.
This is the sharpest visible-light image ever made of the nucleus of an external galaxy.
The event horizon, the closest region around the black hole where light can still escape, is too small to be seen, but it lies near the middle of a compact cluster of blue stars at the center of the image.
«Read the rest of this article»