Topic: Tom Tapscott

Clarksville, TN – The Leonard Bernstein musical On the Town is currently playing at the Roxy regional Theatre in historic downtown Clarksville Tennessee. The show runs through October 4th and is definitely worth going to see if you have not yet done so.
This musical extravaganza follows the antics of three sailors at the height of World War II who are heading into the New York City for 24 hours of liberty. Sailors on liberty generally look for the action, maybe a little food, drink, and most definitely a date! You have all heard of the old Navy axiom a girl in every port; well these three sailors try their best to live up to it.
The video below is from the Broadway version of this show, but it gives you a great idea of what you can expect at the Roxy.
«Read the rest of this article»
"On the Town" runs at the Roxy from September 17th-October 4th

Clarksville, TN – "New York, New York, it's a wonderful town!" This fall, the Roxy Regional Theatre embarks on its 32nd season of live entertainment with the 70th Anniversary of Leonard Bernstein's legendary musical about three sailors who manage to find love and incredible adventures in the Big Apple while on a 24-hour leave.
"On the Town" docks at the corner of Franklin and First Street, September 17th – October 4th, 2014.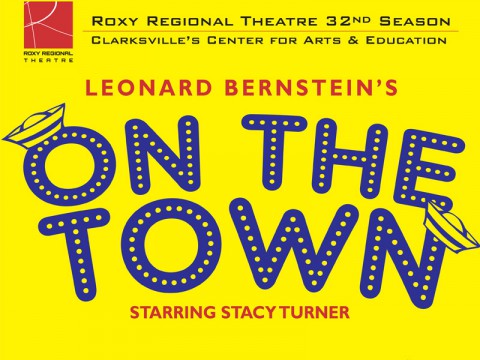 «Read the rest of this article»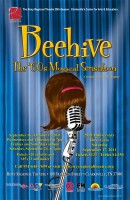 Clarksville, TN – As I stood in the Roxy Regional Theatre watching Brianna Hertzberg, Troy Jackson, Kendall Anne Thompson, Jenae Thompson, and Heather Anderson performing in the opening number of their production of  Beehive: The '60s Musical Sensation all I could think of was WOW!
This engrossing musical captures you from the get-go, and doesn't let you go until the final curtain comes down ending the show. Older adults will find the musical a trip down memory lane, while the younger crowd will get an amazing introduction to the music that shaped a generation.
The musical follows a group of young women as they experience the social and cultural growth that was the 1960's.The songs and the singers start out somewhat shallow and cheerful, however the singers and their songs grow in depth, complexity, and social awareness as the events of that tumultuous decade unfold.
«Read the rest of this article»