Topic: Tom Watson
Written by Brad Kirtley
APSU Sports Information Director Emeritus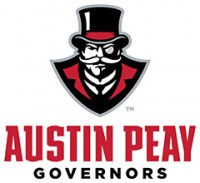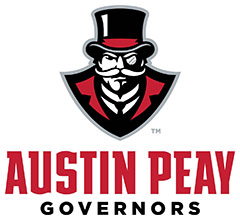 Clarksville, TN – Brad Kirtley, who was Austin Peay's Sports Information Director from 1984-2016 and is himself a Hall of Fame inductee, takes a look back at this year's Hall of Fame inductees, continuing today with Erik Barnes…
Former Austin Peay golf coach Kirk Kayden, along with current Govs coach Robbie Wilson, were in Chandler, AZ, this past weekend, watching a trio of former Govs attempt to earn their playing cards in the Web.com Tour Qualifying Tournament.
Kayden, now the Mercer men's golf coach, couldn't help but gush about watching the three former Govs: "It was so much fun watching these guys getting a chance to realize their dreams. It was a pretty special thing, a once-in-a-lifetime deal…Three of your former players are playing in Web.com final. That just doesn't happen. I had to make it work; I had to be there."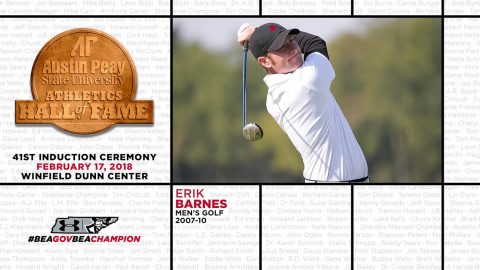 «Read the rest of this article»
APSU Sports Information

Clarksville, TN – Erik Barnes was experiencing a reality check and admitted he was nervous. In some sense it even may have seemed surreal to the former Governors Golf great.
He looked across the dais to his left, Monday, and there was fellow Web.com member Brad Fritsch. Seated next to Fritsch were PGA members Graham DeLaet and David Hearn, who lost the previous day in a playoff for the Greenbrier Classic championship.
«Read the rest of this article»
APSU Sports Information

Glencoe, AL – Emily Dickinson once said "Fame is a fickle food upon a shifting plate." Or as Tom Watson once said, "If you want to increase your success rate, double your failure rate."
Chris Baker found out Tuesday exactly what Dickinson and Watson were talking about.
«Read the rest of this article»