Topic: Tony Abreu
Nashville Sounds Baseball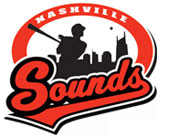 Nashville, TN – The Nashville Sounds (72-60) split their doubleheader with the Fresno Grizzlies on Thursday evening at Greer Stadium, dropping game one 8-4 and winning the nightcap 7-0.
The 8-4 defeat in the opener marked the first time in nine contests that Nashville had lost in doubleheader action at Greer this season.
Fresno left fielder Juan Perez (3-for-3) spotted the visitors a 1-0 lead with a one-out solo homer off Ariel Pena in the top of the first inning, the outfielder's seventh big fly of the season.
«Read the rest of this article»
Peralta, Schafer Help Nashville Gain Split Of Four-Game Series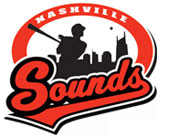 Nashville, TN – The Nashville Sounds gained a split of a four-game series against division-leading Omaha with a 4-1 victory on Sunday afternoon at Greer Stadium.
Logan Schafer accounted for half of Nashville's six hits with a 3-for-4 effort that included a pair of runs scored, the outfielder's seventh multiple-hit effort in his last 11 contests.
«Read the rest of this article»
Peralta Quality Start, Pair Of Three-Run Homers Power Nashville To Win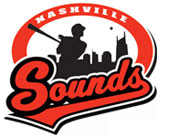 Nashville, TN – Wily Peralta fanned eight batters during a seven-inning quality start while Brooks Conrad and Sean Halton each belted a three-run homer to lead the Nashville Sounds to their third straight victory, an 8-5 triumph over division-leading Omaha Storm Chasers on Tuesday evening at Greer Stadium.
Peralta (1-2) earned his first victory of the season by working a quality start for the third time in five trips to the hill for Nashville. The right-hander struck out eight batters while allowing three runs on five hits over seven innings of work.
«Read the rest of this article»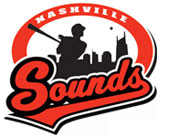 Reno, NV – The Nashville Sounds dropped its third straight contest to the Reno Aces, 6-2, on Friday evening at Aces Ballpark in the third game of a four-game set.
Reno starter Matt Torra (8-6) tossed 8 1/3 innings for the win, holding the Sounds scoreless with only one extra-base hit through the first eight innings. Torra allowed two runs (one earned) on eight hits and two strikeouts on the night.
The loss put Nashville (59-54) six games behind division-leading Iowa in PCL American Conference Northern Division.
The Aces did damage in the opening frame, scoring four runs on Sounds starter Marty MCLeary to take a quick 4-0 lead. After recording the first out of the game, McLeary surrendered three straight base hits, capped by a two-run single by Reno second baseman Tony Abreu. «Read the rest of this article»
Gamel Homers For Nashville In Losing Effort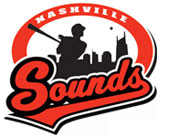 RENO, NV – The Nashville Sounds lost their second straight game to open their road trip on Thursday evening, falling 3-2 to Reno at Aces Ballpark.
The loss combined with an Iowa victory earlier in the evening dropped the Sounds (59-53) to a season-worst five games out of the division lead.
The Sounds grabbed a first-inning lead when Eric Farris (2-for-4) reached on a one-out double off Reno starter Kevin Mulvey and scored the contest's first run when Mat Gamel (2-for-4) followed with an RBI single to left.
The Aces tied it at 1-1 in the third when Mulvey reach on a one-out single off Sounds starter Chase Wright and came around to score on Ryan Roberts' two-out RBI double to center.
Nashville reclaimed the lead in the fifth when Gamel led off by tattooing Mulvey's 2-1 offering over the wall in right-center for his ninth home run of the season. «Read the rest of this article»