Topic: Tony Barham
Will Oversee THP's Administrative Bureau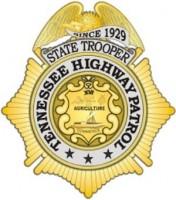 Nashville, TN – Commissioner David W. Purkey of the Tennessee Department of Safety and Homeland Security along with Colonel Tracy Trott of the Tennessee Highway Patrol (THP), announced the promotion of Tony Barham to Lieutenant Colonel over THP's Administrative Bureau. This position will be vacated after the retirement of Lieutenant Colonel John Albertson, on July 7th, 2017.
"Tony has proven himself over and over to be an effective manager and leader," said Colonel Tracy Trott. "His skills and abilities are unmatched. He has a vision for the agency that will help us build upon our previous successes," Trott added.
«Read the rest of this article»
Tallahassee, FL – The American Association of State Troopers is known for its service to state troopers, and when an individual or group goes out of its way to support that cause, AAST believes in recognizing them.
At its national board of directors meeting, held this year in Nashville on July 25th, AAST will present two groups who have made a difference for Tennessee state troopers with its Spirit of the Trooper Award, making them only the 14th and 15th recipients of the prestigious award. «Read the rest of this article»