Topic: Tony Parker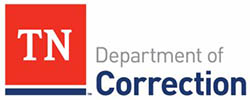 Nashville, TN – Calling it one of the largest security concerns in prisons today, Tennessee Department of Correction Commissioner Tony Parker is again issuing a call for action against contraband cell phones.
Commissioner Parker's latest call comes on the hills of a just released report from the National Telecommunications and Information Administration (NTIA) that cites the effectiveness of micro-jamming technology to block illegal cellphone signals in correctional facilities.
«Read the rest of this article»
Clarksville, TN – The NBA Playoffs are upon us and we'll find out if the new guard in the NBA, the Oklahoma City Thunder, the LA. Clippers, the Miami Heat, the Chicago Bulls and the Memphis Grizzlies, can finally wrestle away the championship for the old guards, the L.A. Lakers, the San Antonio Spurs, the Boston Celtics or the Dallas Mavericks.
«Read the rest of this article»