Topic: Tony Yang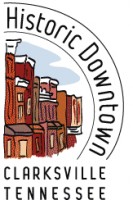 Clarksville, TN – You're invited to join the merchants of Historic Downtown Clarksville for the monthly Art Walk, which will be held this month on April 7th from 5:00pm – 8:00pm. Kendall Welsh from Hodgepodge sent us this information about April's artistic extravaganza.
Participating merchants include ARTifacts Emporium, The Framemaker, Front Page Deli, Hodgepodge,  Ingredients, the L&N Train Station, Planters Bank, The Peg Harvill Gallery in the Roxy Regional Theatre, and Rogates Boutique.
Participating artists include Anna Heron, Allison Lee, Wendy Mitchell,  Tony Yang of Fujiyama, Ulrike S. Proctor, Eleanore Williams, Beverly Parker,  and KC's Handcrafted Designs
«Read the rest of this article»
Clarksville, TN – Fujiyama, a Japanese Steak and Sushi restaurant has opened in Clarksville. It is located at 2257 Wilma Rudolph Blvd next to the Mulligan's Package Store.
The business is owned by Tony Yang, whom area residents will remember as the head Sushi Chef at China King on Lowes Drive. Yang has been cooking for around 20 years. He trained in the art of cooking in New York City at the Sakura & Mizu restaurants. He came to Clarksville to work with his brother, who was the first owner of China King Restaurant on Lowes Drive. He worked there for 6 years.
"It's always been my dream to own my own restaurant," Yang said laughing when asked how it felt to own his own business. He said that it had taken him over three months of painstaking preparations to get the new restaurant ready to open; and it was worth every second.
«Read the rest of this article»