Topic: Tood County KY
Clarksville Police Department

Clarksville, TN – The Clarksville Police Department reports that a 24 year old man was robbed in the parking lot of 1485 Madison Street by a drive-by robber around 10:30am today, Thursday, August 9th, 2018.
The victim had just gotten out of his vehicle, heading into a business, when a man drove up to him in a gold Mercury Marquis, pointed a black semi-automatic handgun out of the driver's window, and demanded all the victim's money or be shot.
«Read the rest of this article»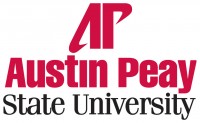 Clarksville, TN – In its heyday, the Woodstock Plantation, where the famed advice-columnist Dorothy Dix was born and raised, was a sprawling 5,000-acre farm that stretched from Montgomery County on up into Todd County, KY. The Meriwethers, a prominent 19th century farming family, owned the enormous estate, and their influence lingers in the area with roads and neighborhoods still bearing their name.
"They're a very important family in this area," Christopher Burawa, executive director of the Austin Peay State University Center of Excellence for the Creative Arts, said.
«Read the rest of this article»