Topic: Tour De France
Buchanan, TN – Cyclists from all over America will descend on Paris Landing State Park next weekend, as the "Tour de Paris Landing" bicycle race stages it's inaugural event.
Sponsored by Pro Cycling Miami and hosted by the Paris Landing Tourism League, the race will cover two days and two stages covering 45 miles each day. Much like the Tour de France, this event is billed as the "Epic Race of America" and will draw competitors from all over the country.


«Read the rest of this article»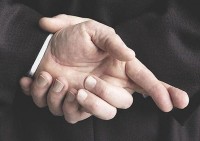 Clarksville, TN – Better is a poor person who walks in his integrity than one who is crooked in speech and is a fool. –Proverbs 19:1
Is this true? Well of course it is.
Let me ask it another way: is it true in our culture? Absolutely not.
I am over it.
Why do we spend all of our time teaching children the value of honesty, yet we promote those who lie, time and time again? Do we enjoy being made a fool? Do we enjoy watching the ridiculousness of it all unfold? «Read the rest of this article»