Topic: Tourism-Oriented Directional Signs (TODS)
Farmers and Agritourism Operators encouraged to apply for TAEP Funding. Application deadline is July 1st.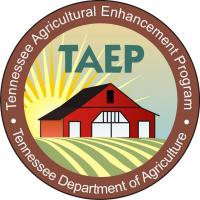 Agricultural Commissioner Ken Givens along with State Rep. Joe Pitts (D-Clarksville) has announced the Tennessee Department of Agriculture is accepting applications for the Tennessee Agricultural Enhancement Program. Most applications are accepted on a first come, first serve basis and should be filled out completely. Applications cannot be postmarked earlier than June 1. The deadline for submission is July 1.
According to Pitts, "Agriculture continues to be one of the most important industries we have here in Tennessee and these grants means hundreds of farms across the state have a better chance of being here for years to come."
«Read the rest of this article»