Topic: Truck Drivers
Washington, DC — The Internal Revenue Service today advised truckers and other owners of heavy highway vehicles that their next federal highway use tax return, usually due August 31st, will instead be due on November 30th, 2011.
Because the highway use tax is currently scheduled to expire on September 30th, 2011, this extension is designed to alleviate any confusion and possible multiple filings that could result if Congress reinstates or modifies the tax after that date. Under temporary and proposed regulations filed today in the Federal Register, the November 30th filing deadline for Form 2290, Heavy Highway Vehicle Use Tax Return, for the tax period that begins on July 1st, 2011, applies to vehicles used during July, as well as those first used during August or September. Returns should not be filed and payments should not be made prior to November 1st.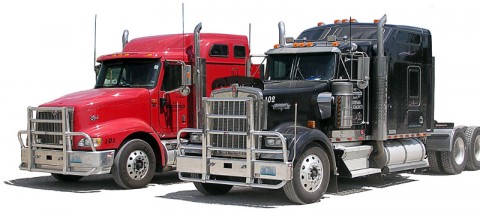 «Read the rest of this article»