Topic: TSAA Scholarships
Budget cuts taxes, fully funds education, moves an additional $73.5 million to Rainy Day Fund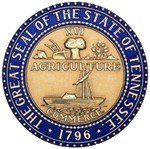 Nashville, TN – In the final few days of this year's legislative session, the House of Representatives passed Tennessee's annual budget with an 80 – 12 vote. The bill's passage was the culmination of months of tireless work crafting a fiscally responsible and balanced budget.
The $33.3 billion budget cuts taxes, puts $73.5 million in the state's Rainy Day Fund, improves our educational system, and provides an even better environment for businesses to grow and for jobs to flourish.
«Read the rest of this article»
Written by Curtis Johnson
Tennessee State Representative for 68th District
Speaker Pro Tempore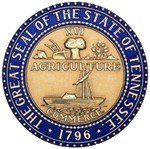 Nashville, TN – Republicans in the House have spent a great deal of time this legislative session focusing on bills to assist veterans and currently serving military personnel in Tennessee.  Building on legislation passed over the last several General Assemblies, the House hopes to continue finding ways to make life easier for military members and their families in the state.
One bill from this year, House Bill 8, will ensure high school students that train between their junior and senior year in the National Guard or go to advanced training after their senior year will still remain eligible for the state's Tennessee Promise program.
«Read the rest of this article»