Topic: Tune Up
AutoMD.com expert mechanics help car owners ditch the old notion of the engine tune-up and focus on preventative maintenance and diagnostics
Carson, CA – As that midsummer road trip approaches, it is time for the annual summer engine tune-up… or is it? Typically, car owners visit their local repair shop for a tune-up before hitting the road, but the traditional definition of a tune-up has changed.
It may have made sense for our parents and grandparents to tune-up every 15,000 or 30,000 miles, but, today, the demand for fewer emissions and technological advancements have reduced the need. In fact, the 'tune-up' is becoming an outdated term with no real definition. «Read the rest of this article»
Following Fuel Efficiency Tips Can Save Money at the Pump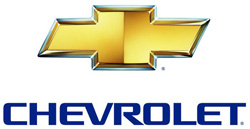 Grand Blanc, MI – You cannot stop what seem like constant increases in the price of gasoline, but you can take several common-sense steps to squeeze more miles out of a gallon.
"Although Chevrolet vehicles are engineered with efficient, fuel-saving technologies, it still takes maintenance to ensure your vehicle performs as efficiently as it did when it left the factory," said Roger Clark, General Motors Energy Center senior manager. "Drivers can improve their own fuel economy for free by making some very minor behavior changes." «Read the rest of this article»