Topic: TW Hydrae
Written by Felicia Chou
NASA Headquarters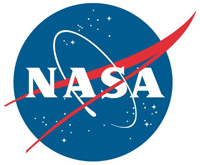 Washington, D.C. – Searching for planets around other stars is a tricky business. They're so small and faint that it's hard to spot them. But a possible planet in a nearby stellar system may be betraying its presence in a unique way: by a shadow that is sweeping across the face of a vast pancake-shaped gas-and-dust disk surrounding a young star.
The planet itself is not casting the shadow. But it is doing some heavy lifting by gravitationally pulling on material near the star and warping the inner part of the disk. The twisted, misaligned inner disk is casting its shadow across the surface of the outer disk.
«Read the rest of this article»
Written by Whitney Clavin
NASA's Jet Propulsion Laboratory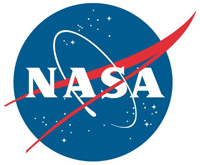 Pasadena, CA – A star thought to have passed the age at which it can form planets may, in fact, be creating new worlds. The disk of material surrounding the surprising star called TW Hydrae may be massive enough to make even more planets than we have in our own solar system.
The findings were made using the European Space Agency's Herschel Space Telescope, a mission in which NASA is a participant.
At roughly 10 million years old and 176 light years away, TW Hydrae is relatively close to Earth by astronomical standards. Its planet-forming disk has been well studied. TW Hydrae is relatively young but, in theory, it is past the age at which giant planets already may have formed.
«Read the rest of this article»