Topic: Twist Art Gallery
Husband and wife artists Gregg Schlanger and Monica Quattrochio, troubled by what a billion Third World inhabitants must drink to survive, are opening a new installation and exhibit at the Twist Art Gallery in Nashville that deals specifically with water.
"Water is a symbol of life, fertility, purification and healing," Quattrochio, an APSU alumna and fine arts photographer, said. "It can evoke feelings of calmness and serenity but also conjure up strength and power."
The exhibit, which opens Nov. 7 from 6 to 9 p.m. and runs through Nov. 28, will feature literal and abstract photographs by Quattrochio and a public installation by Schlanger, a professor and chair of the APSU Department of Art.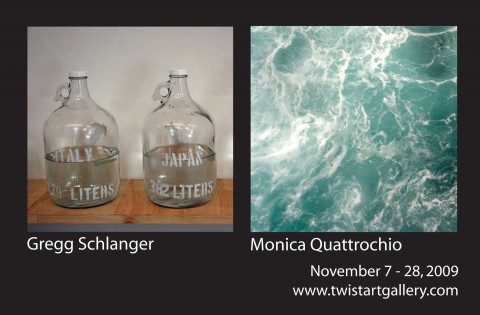 «Read the rest of this article»