Topic: Tyson Foods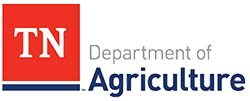 Nashville, TN – Families faced with food insecurity during the COVID-19 Coronavirus pandemic are finding relief from food banks, retailers and producers, and there are more donations on the way.
The Tennessee Department of Agriculture (TDA) recently joined representatives from Weigel's Convenience Stores, Mayfield Dairy, the Randy Davis Memorial Milk Fund, the Tennessee Dairy Promotion Committee, and Tennessee food banks affiliated with Feeding America for donation announcements.
«Read the rest of this article»
Fort Campbell, KY – Fort Campbell's Army Career and Alumni Program and the Army Community Service Family Employment Readiness Program held back to back jobs fairs, for soldiers, retirees, and their families which saw more than 119 international, national and local employers taking part. Over 4000 people took advantage of the two day event.
Maj. Gen James C. McConville appreciated the opportunity being presented to his soldiers, "Events like this give our well deserving 101st and Fort Campbell Soldiers the opportunity for a "Smooth Takeoff." We have some of the best trained, disciplined and fit Soldiers in the 101st Airborne Division, and they will certainly contribute to our great nation after they leave the Army."
«Read the rest of this article»
For many people the highlight of the Week of the Eagles has got to be the Super Saturday Air show powered by Tyson Foods. This extravaganza event was expected to draw a crowd of 65,000 people, but most likely far exceeded that.  Comprised of a series of simultaneous events including:
A Community Fair featuring local organizations that offer their services to soldiers and their families.
The Community Health Fair gave a people a quick medical checkup, and with the harsh sun and high temperatures the sound advice to keep hydrated.
«Read the rest of this article»
Tyson Foods requested change from Union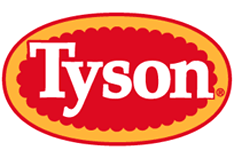 Springdale, Arkansas – August 8, 2008 – Tyson Foods, Inc. announced today it has reached a new agreement with the Retail, Wholesale and Department Store Union (RWDSU), an American union, reinstating Labor Day as one of the designated paid holidays under the contract for covered employees in the Shelbyville, Tennessee, plant.
Tyson made this request on behalf of its Shelbyville plant employees, some of whom had expressed concern about the new contract provisions relative to paid holidays. In an effort to be responsive, Tyson asked the union to reopen the contract to address the holiday issue, and the union agreed to do so. The union membership voted overwhelmingly Thursday to reinstate Labor Day as one of the plant's paid holidays, while keeping Eid al-Fitr as an additional paid holiday for this year only. This means that in 2008 only, Shelbyville employees will have nine paid holidays. «Read the rest of this article»