Topic: U.S. Ambassador

Clarksville, TN – Every year, around 40,000 people leave places like Chicago, Atlanta and Miami for a new life in Nashville, but after they reach Tennessee's state capitol, they often head another 40 miles north.
«Read the rest of this article»

Clarksville, TN – Austin Peay State University (APSU) is ready to seize on this momentum by hosting its second annual industry summit on October 3rd in the campus' Morgan University Center Ballroom.
During the community event, former U.S. Ambassador Bill Hagerty will deliver a keynote address about his diplomatic work in Japan, Tennessee's largest international investor.
«Read the rest of this article»
Written by Tech. Sgt. Joseph Harwood
Combined Joint Task Force – Horn of Africa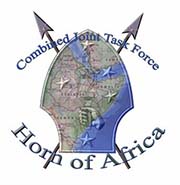 Mogadishu, Somalia – On May 24th, 2017, nearly 60 Somali National Army (SNA) soldiers from a Danab battalion graduated from a U.S.-led logistics training course offered at Mogadishu, Somalia.
This historic graduation, the first of three to be offered this year by U.S. Africa Command, was carried out by a small team of fewer than 20 total U.S. trainers and security personnel from the 101st Airborne Division out of Fort Campbell, KY.
Particularly in an area where only six years ago Al-Shabaab was a dominant group, good security is necessary for any activity there.
«Read the rest of this article»
FORT CAMPBELL, Ky.  — Afghan President Hamid Karzai brought a message of thanks to Soldiers and their Families at Fort Campbell today, as the 101st Airborne Division continues to deploy to his country.
Karzai's visit to the installation comes on the heels of a week of talks in Washington, D.C., with President Barack Obama. The two leaders used the time to help repair relations between Afghanistan and the U.S., after a year of rising tensions.
Secretary of Defense Robert Gates recognized the history and sacrifice of the 101st Airborne Division Soldiers and their Families in his introduction of Karzai.
«Read the rest of this article»