Topic: U.S. Army Warrior Trials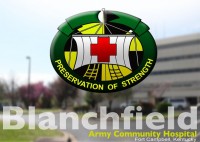 Fort Campbell, KY – Two Fort Campbell Soldiers from the Warrior Transition Battalion recently returned from the Army Warrior Games trials with gold, silver and bronze medals in hand – along with the esprit-de-corps that represents the determined and resilient strength of the famed installation that sits on the Kentucky/Tennessee border.
The trials, held June 15th-20th at the U.S. Military Academy, West Point, NY, will determine which 40 Soldiers and Veterans will be chosen to represent the Army at the 2014 Warrior Games scheduled from September 28th through October 4th, 2014 in Colorado Springs, CO.
«Read the rest of this article»
Written by Suzanne Ovel
Warrior Transition Command
West Point, NY – The day that Spc. Amanda Lyle walked out of the Jefferson Barracks VA Hospital Polytrauma Clinic, a doctor stopped and asked her, "You know you're a miracle, right?"
So she had been told, but Lyle said that she thankfully didn't remember those first few weeks after a bad car accident in El Paso, Texas, in November 2012, which caused a severe traumatic brain injury, along with bleeding in her brain, a broken scapula and two broken vertebrae.
«Read the rest of this article»