Topic: U.S. Deparmtent of Defense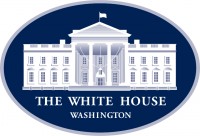 Washington, D.C. – "I want all Americans to understand," President Donald Trump wrote on Twitter this afternoon. "We are at war with an invisible enemy, but that enemy is no match for the spirit and resolve of the American people."

He's right. Thanks to the dedication of our doctors, nurses, and scientists—as well as the love, patriotism, and determination of our citizens—no country is better prepared to meet this challenge than America.
«Read the rest of this article»