Topic: U.S. Department of Commerce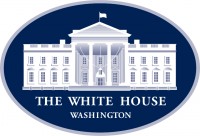 Washington, D.C. – The Joe Biden Administration is committed to promoting an open, interoperable, reliable, and secure Internet; protecting human rights online and offline; and supporting a vibrant, global digital economy.
Certain countries, including the People's Republic of China (PRC), do not share these values and seek to leverage digital technologies and Americans' data in ways that present unacceptable national security risks while advancing authoritarian controls and interests.
«Read the rest of this article»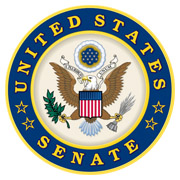 Washington, D.C. – On Tuesday, May 14th, Senators Marsha Blackburn (R-Tenn.) and John Cornyn (R-Texas) introduced the Sharing Urgent, Potentially Problematic Locations that Yield Communications Hazards in American Internet Networks (SUPPLY CHAIN) Act.
The legislation directs the Secretary of Commerce to coordinate with the heads of appropriate federal entities and conduct ongoing reviews of the information and communications technology marketplace and its supply chain.
«Read the rest of this article»
Senator Marsha Blackburn
Tennessee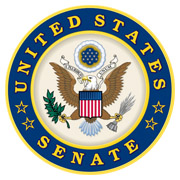 Washington, D.C. – Senators Marsha Blackburn (R-Tenn.) and Tammy Baldwin (D-Wis.) introduced S. 1166, the Internet Exchange (IX) Act, which will help to improve internet access for consumers, especially those in rural areas.
"You can't have a 21st century education, 21st century healthcare, or a 21st century business without access to 21st century internet," said Senator Blackburn. "The bipartisan IX Act will make big strides in closing the digital divide in Tennessee by providing internet access to areas with the highest degree of need."
«Read the rest of this article»
Written by Leon Roberts
U.S. Army Corps of Engineers, Nashville District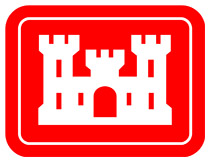 Nashville, TN – The Mississippi River Commission recently navigated the Tennessee River and Cumberland River to gain a fresh perspective for the development of plans to improve the condition of the Mississippi River Basin, foster navigation, promote commerce, and reduce flood risk.
The commission met with stakeholders while inspecting the waterways and visited U.S. Army Corps of Engineers Nashville District and Tennessee Valley Authority projects.
«Read the rest of this article»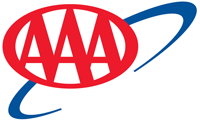 Tampa, FL – Gas prices remained relatively stagnant last week, falling a mere three hundredths of a cent nationwide.  Refinery outages in both Canada and Texas have caused the steady decline in gasoline to come to a halt and even spike in some markets. The Pensacola metro area in Florida saw a 6 cent rise in the average price of gas.
"Refinery maintenance, especially in the Gulf, is causing the tightening of supplies is some areas," said Josh Carrasco, spokesman, AAA – The Auto Club Group.  "As a result of these refinery issues, the downward pressure on gas prices motorists saw earlier in the month has stopped."
«Read the rest of this article»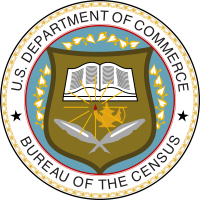 Washington, D.C. – On this day in 1776, the Declaration of Independence was approved by the Continental Congress, setting the 13 colonies on the road to freedom as a sovereign nation.
As always, this most American of holidays will be marked by parades, fireworks and backyard barbecues across the country.
Here are some facts about the Fourth of July from the United States Census Bureau.
«Read the rest of this article»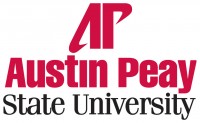 Clarksville, TN – The Austin Peay State University College of Science and Mathematics will host a career fair from 10:00am to 2:00pm on February 27th, in the Morgan University Center Ballroom.
The event will allow students to meet with regional employers to discuss career opportunities in science, technology, engineering and mathematics (STEM) fields. «Read the rest of this article»
Rail Traffic Recovery, Retirements Creating Career Opportunities Like The "Faces of Freight Rail" Profiled on AAR.ORG

Washington, D.C. – America's railroads are well positioned for job growth as rail traffic begins to return and the industry is forecasted to see a significant wave of retirements over the next five years. According to U.S. Railroad Retirement Board data, 67,000 rail employees will be eligible for retirement over the next five years, representing roughly 30 percent of the industry's current workforce. In addition, railroads have begun to hire in response to the gradual return in rail traffic, bringing back workers or recruiting new employees for jobs located all around the U.S.
"Railroads today are well positioned to offer jobs – potentially life-long careers – to people all across the country," said Edward R. Hamberger, President and CEO of the Association of American Railroads (AAR). «Read the rest of this article»
Montgomery County is currently under a flood warning. The crest is expected to reach 54.6′ on May 3rd at 6:00 am on the Cumberland River at Clarksville, TN. Currently the river is at 47.66′, a level not reached since February 17th 2003.
Several people have died across Tennessee from these storms and extreme caution should be used when you are around flooded areas. You should avoid driving through flood water when it crosses the road, you never know how deep it actually is! In Nashville Tennessee 70 vehicles were submerged on I-24 in Antioch and one person died as a result, two more died in Stewart County, two other deaths were reported in Williamson and Carroll counties.
«Read the rest of this article»