Topic: U.S. Department of Interior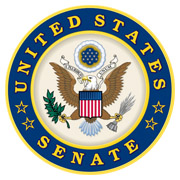 Nashville, TN – United States Senator Lamar Alexander (R-Tenn.) said "Tennessee will receive significant funding this year from the Great American Outdoors Act" – legislation the senator sponsored and the president signed into law that will cut in half maintenance backlog in our national parks, national forests and other public lands.
The new law also fully funds the Land and Water Conservation Fund (LWCF) permanently, a goal of Congress since 1964.
«Read the rest of this article»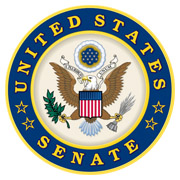 Washington, D.C. – Over the past several months, our lives have taken a remarkably virtual turn.
A high-speed internet connection is now a necessity: offices have shifted to working from home, health care is delivered over video chat, and storefronts have been replaced by virtual marketplaces.
But the reality is millions of rural Americans lack a reliable broadband connection, putting them at an economic disadvantage.
We must close the digital divide, which is why I pushed for Congress to include funding for broadband in our response to COVID-19 Coronavirus.
«Read the rest of this article»
Senate Committee Approves More Money to Reduce the Maintenance Backlog at National Parks, Including Smokies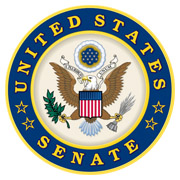 Washington, D.C. – U.S. Senator Lamar Alexander (R-Tenn.) today said the Senate Appropriations Committee took "a promising step," to reduce the maintenance backlog at our national parks, including at the Great Smoky Mountains National Park.
"The funding bill approved today includes increased funding to reduce the $11.6 billion maintenance backlog in our nation's 419 national parks. Alexander said. "This funding will help restore the campgrounds, trails and roads in what Ken Burns calls 'America's best idea' – our national park system. This funding is a promising step in addressing the park maintenance backlog – and the next step is to pass the Restore Our Parks Act, bipartisan legislation I introduced that would be the biggest help to our parks in a generation."
«Read the rest of this article»
NASHVILLE – A consortium of state and federal agencies, along with several private organizations in Tennessee, have signed a Memorandum of Understanding as part of an ongoing effort to safeguard the state's resources from the potential impact of the most threatening non-native invasive plants.
The MOU establishes a clear path for a strategic plan to be developed, pooling resources to prevent these species from getting a foothold in Tennessee.  In addition, the MOU outlines the provision for a public information point source and a citizen reporting system if these species are detected.
Those signing the MOU include the U.S. Department Of Agriculture (Forest Service – Cherokee National Forest, Natural Resources Conservation Service and Farm Service Agency); the U.S. Department of Interior's Fish and Wildlife and National Park Services; the U.S. Army Corps of Engineers; Tennessee Valley Authority; the Tennessee departments of Agriculture, Environment and Conservation and Transportation, as well as the Tennessee Wildlife Resources Agency; University of Tennessee Extension; the Tennessee Exotic Pest Plant Council; and Invasive Plant Control, Inc. «Read the rest of this article»