Topic: U.S. Forces Afghanistan
Written by Master Sgt. Tanya Polk
U.S. Forces Afghanistan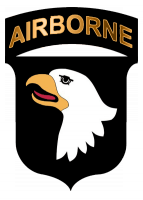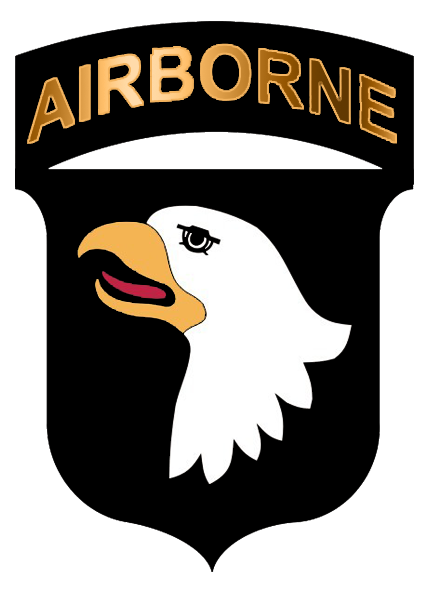 Bagram Airfield, Afghanistan – The 101st Airborne Division (Air Assault) colors unfurled at Bagram Airfield, April 15th, during a ceremony that marked the beginning the unit's fourth deployment to Afghanistan in the last decade.
Maj. Gen. Andrew Poppas, 101st Airborne Division commander, and Command Sgt. Maj. Todd Sims, 101st Airborne Division senior enlisted leader, uncased the division headquarters' colors during a transfer of authority ceremony, officially assuming their new mission from the 3rd Infantry Division.
"The 101st Airborne Division is ready for this new 'Rendezvous with Destiny,'" said Poppas during the ceremony. "Since the day I took command, our future was written, and we knew we were returning to Afghanistan and have trained specifically for this mission."
«Read the rest of this article»
Written by Sgt. 1st Class Eliodoro Molina
U.S. Forces Afghanistan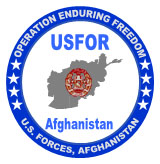 Bagram Airfield, Afghanistan – The Basic Leader Course is currently being held on Bagram Airfield, Afghanistan for the first time. The first accelerated two week course began on June 26th and will end on July 9th, 2017.
One hundred and eighty soldiers from across Afghanistan will no longer have to worry about attending the BLC as soon as their deployment is over thanks to the efforts of United States Forces Afghanistan and the Mobile Training Team from Fort Bliss, Texas.
«Read the rest of this article»
Written by Robert Harrison
U.S. Forces Afghanistan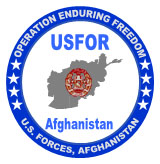 Bagram Airfield, Afghanistan – They look like normal everyday dogs with their tails wagging. But when given the right command by the right person, military working dogs "snap-to," just like the disciplined Soldiers they protect.
Working alongside U.S. service members throughout the world, military working dogs are a dedicated, reliable battlefield companion to the military police (MP) handler. They are always on guard to protect the team, either through bomb detection or when necessary aggressive protection.
«Read the rest of this article»
By David Vergun, Army News Service

Washington, DC – Building personal relationships — whether with lawmakers, with state governors or with political and military leaders of nations engaged in the war on terror — is just as important, sometimes even more so, as the ability to project force, Army Vice Chief of Staff Gen. John F. Campbell said on August 1st.
Campbell spoke during a farewell media roundtable at the Pentagon. He departs for Afghanistan later this month as the next International Security Assistance Force and U.S. Forces Afghanistan commander.
«Read the rest of this article»