Topic: U.S. Forces
Written by John Banusiewicz
Office of the Secretary of Defense Public Affairs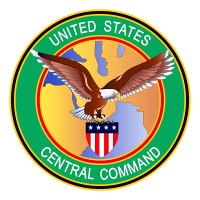 Kabul, Afghanistan – Progress in Afghanistan has been faster than expected in some respects, and not as far along in others, Army Gen. David H. Petraeus said here September 3rd.
Petraeus, the commander of U.S. and coalition forces in Afghanistan, spoke to reporters traveling with Navy Adm. Mike Mullen, the chairman of the Joint Chiefs of Staff, before attending a working lunch with the admiral.
The progress achieved so far in Afghanistan is "about standard for any one of these kinds of deliberate campaigns," Petraeus said.
The current Afghanistan strategy has been in the making since 2008, the general said, when a U.S. Central Command assessment and subsequent policy reviews revealed that factors he called "the inputs" of the Afghanistan mission weren't right. New organizational structures and some new leaders were necessary, he explained, and concepts and approaches needed refinement. And, he added, insufficient resources had been applied to the effort at that time.
«Read the rest of this article»