Topic: U.S. Forest Service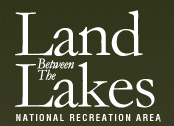 Land Between the Lakes, KY/TN – While the U.S. Forest Service and electric company crews continue removing storm damage from power lines, roads and campgrounds at Land Between the Lakes (LBL), certain areas will be closed for several days.
Three severe storms with high winds, heavy rains and lightening crossed Land Between the Lakes beginning Friday. Forest Service crews began clearing roads on Friday but many trees continue to fall and create dangerous situations.
«Read the rest of this article»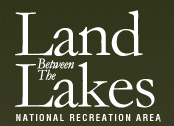 Land Between the Lakes , KY/TN – The storm Friday created downed trees and power lines blown over at Land Between the Lakes. The U.S. Forest Service continues to assist visitors and address the hazards.
Forest Service crews began accessing damages at 7:00pm Friday as a southeast moving storm brought high winds, lightening and heavy rains Friday evening. Land Between the Lakes staff ask people to postpone visits to the area while crews locate and clear hazards.
«Read the rest of this article»
NASA Jet Propulsion Laboratory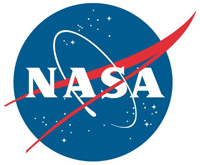 Pasadena, CA – For the past two weeks NASA scientists and satellite data analysts have been working every day producing maps and damage assessments that can be used by disaster managers battling the Woolsey Fire near Los Angeles and the Camp Fire in Northern California.
The agency-wide effort also deployed a research aircraft over the Woolsey Fire on November 15th to identify burned areas at risk of mudslides in advance of winter rains expected in the area.
Spearheaded by NASA's Disasters Program in the Earth Science Division, the team produces a variety of data products largely derived from satellite observations, including maps showing the locations of active fires, damage caused by fires, and burned areas that are susceptible to landslides and mudslides.
«Read the rest of this article»
Written by Carol Rasmussen
NASA's Earth Science News Team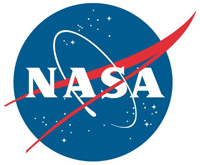 Washington, D.C. – A single season of drought in the Amazon rainforest can reduce the forest's carbon dioxide absorption for years after the rains return, according to a new study published in the journal Nature. This is the first study to quantify the long-term legacy of an Amazon drought.
A research team from NASA's Jet Propulsion Laboratory in Pasadena, California, and other institutions used satellite lidar data to map tree damage and mortality caused by a severe drought in 2005. In years of normal weather, the undisturbed forest can be a natural carbon "sink," absorbing more carbon dioxide from the atmosphere than it puts back into it.
«Read the rest of this article»
Written by Samson Reiny
NASA's Earth Science News Team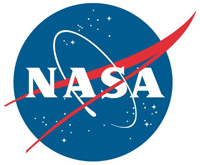 Washington, D.C. – On September 20th, 2017, Hurricane Maria barreled across Puerto Rico with winds of up to 155 miles per hour and battering rain that flooded towns, knocked out communications networks and destroyed the power grid.
In the rugged central mountains and the lush northeast, Maria unleashed its fury as fierce winds completely defoliated the tropical forests and broke and uprooted trees. Heavy rainfall triggered thousands of landslides that mowed over swaths of steep mountainsides.
In April a team of NASA scientists traveled to Puerto Rico with airborne instrumentation to survey damages from Hurricane Maria to the island's forests.
«Read the rest of this article»
Written by Curtis Johnson
Tennessee State Representative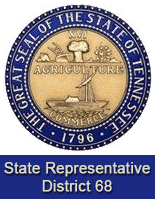 Nashville, TN – The first session of the 110th Tennessee General Assembly adjourned on May 10th, 2017, after passing major legislation that will benefit Tennesseans for generations to come. This is Part 10 of a 12 Part report.
This includes a measure making Tennessee the first state in the nation to offer all adults without a degree tuition-free access to community college; a new law rebuilding a safe and reliable transportation network, while reallocating revenues to maximize taxpayers' return on that investment; and a bill which provides a responsible path to improve access to broadband through investment, deregulation, and education.
Action in the General Assembly also included passage of a balanced budget which takes on no new debt, as well as legislation protecting the elderly, enhancing the state's robust job growth, cracking down on crime, and boosting efforts as the fastest improving state in the nation in K-12 student achievement. Following is a report on key legislation passed this year.
«Read the rest of this article»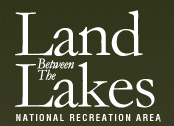 Land Between the Lakes, KY/TN – With more than 151,000 acres of primarily hardwood forest, Land Between the Lakes is the perfect place to enjoy autumn colors.
The public is encouraged to drive the public access roads, or hike, bike, ride on horseback or ATVs, on hundreds of miles of designated trails while enjoying the cooler days and changing seasons.
«Read the rest of this article»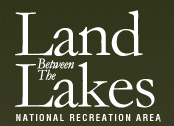 Land Between the Lakes, KY/TN – The deadline for Turkey Quota Hunt applications at Land Between The Lakes is February 29, 2016. Hunters may apply online, 24/7, at lblquotahunt.hometracker.com/ or by phone until 4:00pm February 29th.
If applying by phone, call 270.924.2065, 8:00am-4:00pm, Monday-Friday. Application fees are $5.00 online and $7.00 by phone.
Two adult quota hunts and a youth quota hunt in both the Kentucky and Tennessee portions of Land Between The Lakes require prior application. Hunting is not permitted between these dates.
«Read the rest of this article»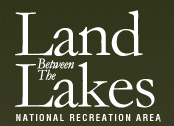 Golden Pond, KY – Turkey Bay Off-Highway Vehicle Area and Trails, at Land Between The Lakes, is temporarily closed. The area recently received several inches of rain and freeze/thaw conditions are forecasted. To protect the resource, Turkey Bay will reopen when soil conditions improve.
Caution is recommended to anyone recreating in Land Between The Lakes, especially when hiking trails and driving back roads, due to saturated soil conditions.
«Read the rest of this article»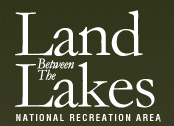 Land Between the Lakes, KY/TN – During January and February, van tours and Kentucky Lake cruises will take visitors to several bald eagle viewing hot spots around the 170,000-acre Land Between The Lakes National Recreation Area.
In addition to bald eagles, visitors will likely see native wildlife such as ducks, turkeys, deer, and herons. Land Between The Lakes partners with Kenlake State Resort Park to host a weekend of brunch and lunch cruises on Kentucky Lake January 16th-18th on the CQ Princess, a 96-foot luxury yacht.
«Read the rest of this article»