Topic: U.S. Mint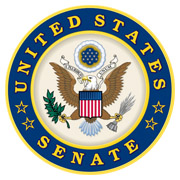 Washington, D.C. – Over the past several months, our lives have taken a remarkably virtual turn.
A high-speed internet connection is now a necessity: offices have shifted to working from home, health care is delivered over video chat, and storefronts have been replaced by virtual marketplaces.
But the reality is millions of rural Americans lack a reliable broadband connection, putting them at an economic disadvantage.
We must close the digital divide, which is why I pushed for Congress to include funding for broadband in our response to COVID-19 Coronavirus.
«Read the rest of this article»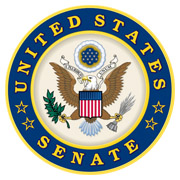 Washington, D.C. – One hundred years ago, Tennessee became the "Perfect 36th" state when it ratified the 19th Amendment. It took over 70 years of tireless efforts by generations of suffragists to enfranchise American women under the United States Constitution.
To honor this anniversary, Senator Dianne Feinstein (D-Calif.) and I assembled a special project for the Smithsonian. We recruited 22 of our female colleagues to write essays about what the centennial means to them, the challenges they faced on their paths to the U.S. Senate, and their hopes for our future.
«Read the rest of this article»