Topic: U.S. Strategic Command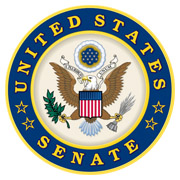 Washington, D.C. – Tennesseans have grown frustrated with a federal bureaucracy that is distant and unresponsive.
Senator Josh Hawley's (R-Mo.) HIRE ACT, which I'm cosponsoring, will move federal agencies closer to the communities they serve.
Tennessee is a leader in education reform, and placing the U.S. Department of Education in the Volunteer State will provide it with a productive home. Learn more here.
«Read the rest of this article»