Topic: U.S. Term Limits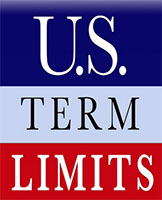 Washington, D.C. – U.S. Term Limits (USTL), the leader in the national movement to limit terms for elected officials, is currently gathering support from state lawmakers across the nation for an amendment proposal convention to enact congressional term limits. Tennessee State Senator, Mark Green, signed the Article V Term Limits Convention Pledge, joining a growing number of state lawmakers nationwide who have also made the commitment.
Green, running for U.S. House Representative (CD-7), has also signed the USTL Congressional Term Limits pledge to support legislation for term limits as a member of Congress.
«Read the rest of this article»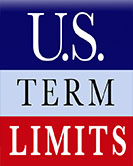 Washington, D.C. – U.S. Term Limits (USTL), the leader of the citizen movement to term limit elected officials, today called for swift action from Congress on a constitutional amendment to limit members' terms.
"The corruption cauldron of Washington, D.C. is boiling over, and it's harming our country more every day," said U.S. Term Limits President Philip Blumel. "Congress must propose a term limits amendment immediately to restore confidence in this broken institution."
The statement comes in the wake of a federal indictment against Rep. Corrine Brown, a 12-term Florida congresswoman who stands accused of using a phony education charity as her own slush fund. She is charged with mail fraud, wire fraud, concealing facts on financial disclosure forms, theft of government property, obstruction and filing false tax returns.
«Read the rest of this article»