Topic: U.S. Vice President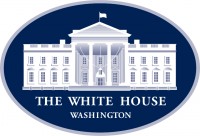 Washington, D.C. – The Joe Biden-Kamala Harris administration is working to rebuild our immigration system after four years of chaos and mismanagement. The trend of border apprehensions in May is a reduction of individuals (unique encounters) and families below the peak in 2019.
Border numbers fluctuate, however, based on annual migration trends and that is why this administration is working to establish lawful pathways for individuals to migrate or seek protection, address the root causes of migration, restore fair, orderly, and humane means to apply for asylum and deter irregular migration.
«Read the rest of this article»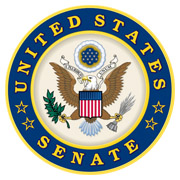 Washington, D.C. – Facebook's Mark Zuckerberg and Dr. Fauci worked together to suppress information on the origins of COVID-19 Coronavirus. It's blatant dishonesty, and it was an abuse of Fauci's position.
While Fauci continues his face-saving PR campaign, the American people are left with more questions than answers. That's why I led a press conference with some of my Senate colleagues calling for straight answers and accountability.
«Read the rest of this article»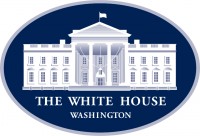 Washington, D.C. – On Tuesday, June 8th, 2021, following a bilateral meeting with Mexican President Andrés Manuel López Obrador and in light of the United States and Mexico's deep cultural, social, and economic ties and the two governments' shared commitment to a prosperous and secure North America, Vice President Harris announces the following:
«Read the rest of this article»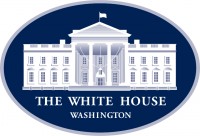 Washington, D.C. – Following a bilateral meeting with Guatemalan President Giammattei, and in light of the U.S. desire to partner with Guatemala to address the economic, governance, and security conditions influencing out-migration, Vice President Kamala Harris announces the following:

Anticorruption Task Force
The U.S. Department of Justice, with support from the Department of State, will create an anti-corruption task force that will include U.S. prosecutors and law enforcement experts to investigate and prosecute corruption cases with a nexus in the United States, Guatemala, and the region.
«Read the rest of this article»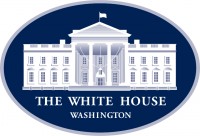 Washington, D.C. – Every American has a right to have their voice heard at the ballot box, and no American should be kept from voting early, voting by mail, or voting at all. Our democracy is strongest when everyone participates, and it is weaker when people are left out.
Throughout the arc of our nation's history, many have worked—and many have died—to ensure that all Americans can cast a ballot and have their vote counted. Today, that hard-won progress is under assault.
«Read the rest of this article»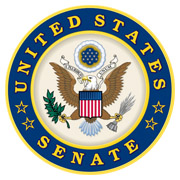 Washington, D.C. – U.S. Senators Marsha Blackburn (R-Tenn.) and Chuck Grassley (R-Iowa), along with Senators Thom Tillis (R-N.C.), Ted Cruz (R-Texas), Roger Wicker (R-Miss.), and Bill Hagerty (R-Tenn.) is demanding answers about the Joe Biden Administration's decision to mobilize untrained federal government bureaucrats to care for the surge in unaccompanied alien children.
The border crisis has grown so large that the Joe Biden Administration is sending staff from agencies such as the Environmental Protection Agency (EPA), National Aeronautics and Space Administration (NASA), and the Federal Trade Commission (FTC) to assist in caring for unaccompanied alien children.
«Read the rest of this article»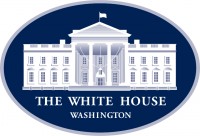 Washington, D.C. – The recent cyberattack targeting the Colonial Pipeline has triggered a comprehensive federal response focused on securing critical energy supply chains.
President Joe Biden is receiving regular briefings on the incident and has directed agencies across the Federal Government to bring their resources to bear to help alleviate shortages where they are occurring.
«Read the rest of this article»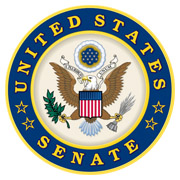 Washington, D.C. – President Joe Biden and D.C. politicians want to spend trillions upon trillions of dollars to incentivize dependency on the federal government. To accomplish this, they will take even more money out of Tennesseans' hard-earned paychecks.
The so-called 'American Families Plan' that Joe Biden's team created for him will replace community with collectivism. Each program is just one more avenue for the government to gain a foothold into our homes. I will not stand by while Joe Biden and Kamala Harris attempt to gain control over Tennessee families.
«Read the rest of this article»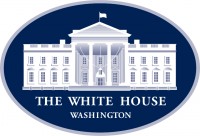 Washington, D.C. – PRESIDENT JOE BIDEN: Thank you, Kamala — Madam Vice President. Thank you very much.

You know, we're joined today by the Attorney General, Merrick Garland, who I've asked to prioritize gun violence. It's also good to see the Second Gentleman, who is here. And it's good to see the First Lady, Dr. Jill Biden, who cares deeply about this issue as well.
«Read the rest of this article»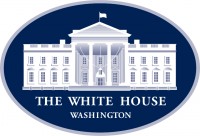 Washington, D.C. – The Joe Biden-Kamala Harris Administration is announcing six initial actions to address the gun violence public health epidemic. The recent high-profile mass shootings in Boulder – taking the lives of 10 individuals – and Atlanta – taking the lives of eight individuals, including six Asian American women – underscored the relentlessness of this epidemic.
Gun violence takes lives and leaves a lasting legacy of trauma in communities every single day in this country, even when it is not on the nightly news.
«Read the rest of this article»