Topic: U.S. Vice President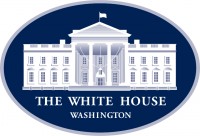 Washington, D.C. – Speaking at FEMA headquarters in Washington Thursday, August 27th, 2020, President Donald Trump announced that he will travel to Texas and Louisiana this weekend to survey storm damage resulting from Hurricane Laura.
The hurricane made landfall around 1:00am CT in Louisiana Thursday morning before being downgraded to a tropical storm early that afternoon.
«Read the rest of this article»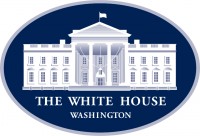 Washington, D.C. – Five weeks ago, President Donald Trump sent Vice President MIke Pence to Arizona when the state's Coronavirus cases began to rise. "We're going to make sure you have what you need, when you need it, to meet this moment," the Vice President said in Phoenix.

That same week, Arizona began modeling a path forward. President Donald Trump soon visited the state, sent his top healthcare team—including Dr. Deborah Birx—to meet with local hospital leaders, and made sure personal protective equipment and therapeutic treatments were delivered quickly to the Arizonans who needed them.
«Read the rest of this article»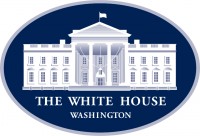 Washington, D.C. – President Donald Trump took action earlier today to prevent Americans from being displaced by foreign workers and offshore labor using federal dollars.

The new executive order combats the misuse of H-1B visas, which too often have been exploited to replace qualified U.S. workers with lower-cost foreign ones. President Trump is directing all federal agencies to focus on hiring Americans for lucrative federal contracts, and it requires that only U.S. citizens be appointed to the government's competitive service.
«Read the rest of this article»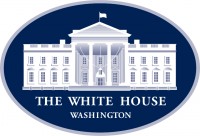 Washington, D.C. – President Donald Trump joined Vice President Mike Pence, Treasury Secretary Steven Mnuchin, Senate Majority Leader Mitch McConnell, and House Minority Leader Kevin McCarthy in the Oval Office this morning to brief Americans about additional Coronavirus relief and progress toward a vaccine.
President Donald Trump: Rapid progress on a vaccine and therapeutics
«Read the rest of this article»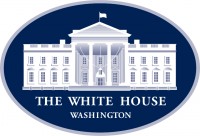 Ripon, WI – VICE PRESIDENT MIKE PENCE: Well, hello, Wisconsin! (Applause.) Thank you for that warm welcome. To Congressman Glenn Grothman, Congressman Bryan Steil, to state senators, members of the state legislature, honored guests, my fellow Americans: It is good to be here in Ripon, Wisconsin, the birthplace of the Republican Party. (Applause.) And it is great to be back in the Badger State with so many great Americans. (Applause.)
I thank you all for being here today. But allow me to begin by bringing greetings from another great fan of the Badger State. He's a man who loves the state of Wisconsin, he's been fighting to keep the promises that he made to the people of this state every day for the last three and a half years, and he was in this state just not too long ago. So allow me to bring greetings from the 45th President of the United States of America, President Donald Trump. (Applause.)
«Read the rest of this article»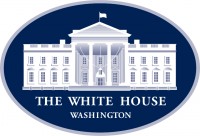 Malvern, PA – VICE PRESIDENT MIKE PENCE: Well, Gene, thank you. And I want to thank the Pennsylvania Chamber of Business and Industry for bringing together so many great business leaders.
It's wonderful to be back in Pennsylvania at a time when we are opening up America again and opening up America's schools very soon. So, thank you all for coming. I'm looking forward to hearing your reports on the progress you're making.
«Read the rest of this article»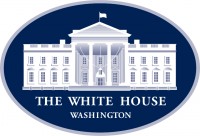 Washington, D.C. – PRESIDENT DONALD TRUMP: Well, thank you very much. It's an honor to be with everybody, and very importantly, we're at the White House, and there's no place like the White House. And for those of you that this is the first time, I know exactly what you're thinking, because I was here a first time, and it was still something I'll never forget.
So it's great to have you. And our First Lady and I are pleased to welcome everybody to this wonderful place and discuss the vital importance of safety and reopening America's schools. We want to reopen the schools. Everybody wants it. The moms want it, the dads want it, the kids want it. It's time to do it.
«Read the rest of this article»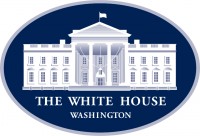 Washington, D.C. – On August 18th, 1920, the 19th amendment to the U.S. Constitution was ratified. Eight days later, it was officially adopted, securing the right to vote for American women.

To honor the 100th anniversary of this historic event, First Lady Melania Trump announced an exhibit titled Building the Movement: America's Youth Celebrate 100 Years of Women's Suffrage.
«Read the rest of this article»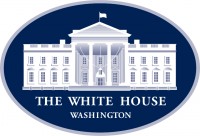 Washington, D.C. – Americans are ready to get back to work. Fewer than 6 percent of Americans tested each week are found to have the COVID-19 Coronavirus. Daily average case rates continue to fall, and all 50 states have begun reopening in a safe and responsible manner.

Small businesses are leading this comeback. During the height of the pandemic, more than 80 percent of them were forced to close temporarily as Americans helped slow the spread of COVID-19 Coronavirus.
«Read the rest of this article»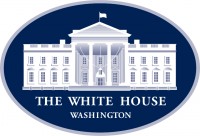 Washington, D.C. – "In recent days, the media has taken to sounding the alarm bells over a 'second wave' of coronavirus infections. Such panic is overblown," Vice President Mike Pence writes in The Wall Street Journal.

"While talk of an increase in cases dominates cable news coverage, more than half of states are actually seeing cases decline or remain stable . . . The truth is that we've made great progress over the past four months, and it's a testament to the leadership of President Donald Trump."
«Read the rest of this article»