Topic: U.S. West Coast
NASA's Jet Propulsion Laboratory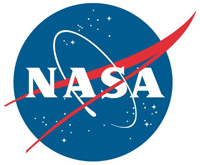 Pasadena, CA – All systems are go for NASA's next launch to the Red Planet.
The early-morning liftoff on Saturday of the Mars InSight lander will mark the first time in history an interplanetary launch will originate from the West Coast. InSight will launch from the U.S. Air Force Vandenberg Air Force Base Space Launch Complex 3E. The two-hour launch window will open on May 5th at 4:05am PDT (6:05am CDT).
InSight, for Interior Exploration using Seismic Investigations, Geodesy and Heat Transport, will launch aboard a United Launch Alliance (ULA) Atlas V rocket. InSight will study the deep interior of Mars to learn how all rocky planets formed, including Earth and its Moon.
«Read the rest of this article»
Written by Alan Buis
NASA's Jet Propulsion Laboratory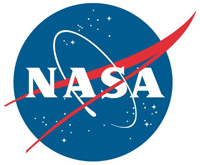 Pasadena, CA – A new study by NASA and several partners has found that in California's Sierra Nevada, atmospheric river storms are two-and-a-half times more likely than other types of winter storms to result in destructive "rain-on-snow" events, where rain falls on existing snowpack, causing it to melt. Those events increase flood risks in winter and reduce water availability the following summer.
The study, based on NASA satellite and ground-based data from 1998 through 2014, is the first to establish a climatological connection between atmospheric river storms and rain-on-snow events. Partnering with NASA on the study were UCLA; Scripps Institution of Oceanography, San Diego; and the Earth System Research Laboratory, Boulder, Colorado.
«Read the rest of this article»
Written by Beth Hagenauer, Public Affairs
NASA Dryden Flight Research Center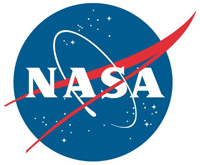 Edwards, CA – A NASA aircraft carrying a unique 3-D aerial radar developed by NASA's Jet Propulsion Laboratory, Pasadena, CA, has left California for a 10-day campaign to study active volcanoes in Alaska and Japan.
The modified NASA C-20A (G-III) aircraft, with JPL's Uninhabited Aerial Vehicle Synthetic Aperture Radar (UAVSAR) installed in a pod under its belly, departed NASA's Dryden Aircraft Operations Facility in Palmdale, CA, October 2nd, en route to Joint Base Lewis-McChord in Tacoma, WA.
«Read the rest of this article»
Written by Rob Gutro
NASA's Goddard Space Flight Center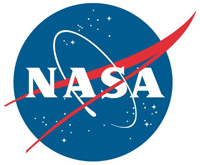 Greenbelt, MD – National Oceanic and Atmospheric Administration's (NOAA) GOES-13 weather satellite has been temporarily substituted with the back-up GOES satellite as engineers work to fix the satellite's issues.
NOAA's Geostationary Operational Environmental Satellite, GOES-13 sits in a fixed orbit over the eastern U.S. and provides continuous coverage of weather systems over the continental U.S. and the Atlantic Ocean basin.
According to NOAA, the GOES-13 Imager went out of service since September 23rd, 2012 at 2122 UTC (5:22pm EDT), and the GOES-13 Sounder went out of service on September 23rd, 2012 at 1126 UTC (7:26am EDT).
«Read the rest of this article»
Clarksville, TN – The autumnal equinox, or the official beginning of fall, occurs on September 22nd at 10:49am on the East Coast and 7:49am on the West Coast. When fall finally arrives this year, it will bring to an end a summer that was longer than the year before. And in 2013, the same will be true.
In fact, our summers here in North America have been getting a little longer each year and will continue to do so until about the year 3500. «Read the rest of this article»