Topic: Ulvester Walker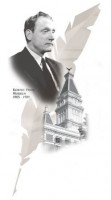 Clarksville, TN – Petite Marianne Walker scooped the entire literary world when she discovered primary material not available to the other three writers who had penned biographies of Margaret Mitchell. Starting out on a quest to seek information about John Marsh, a native of Maysville, Kentucky not far from Mrs. Walker's home, she found a wealth of letters between Margaret Mitchell and John Marsh that his family members had saved.
According to amazon.com, Marianne Walker, a native of Monroe, Louisiana, is a retired professor of English and Philosophy at Henderson (Kentucky) Community College. Walker is the author of "Margaret Mitchell and John Marsh: The Love Story Behind Gone With the Wind" and "When Cuba Conquered Kentucky." She has written for the New York Times and The Louisville-Courier-Journal Sunday Magazine. Walker and her husband, Ulvester, live in Henderson, Kentucky.
«Read the rest of this article»