Topic: UMITS
Latest in Mobile Wireless Technology Provides Quick Access to Video, Pictures, e-mail and More at Speeds Faster Than Ever Before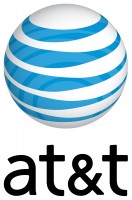 AT&T today announced the extension of its 3G mobile broadband network to Clarksville, providing access to accelerated data speeds that open the door to a new era of mobile services, devices and feature-rich audio and video content. AT&T is also expanding its existing 3G footprint in the Nashville and Memphis metropolitan areas.
The Clarksville extension is one part of AT&T's ongoing initiatives to enhance the speed and performance of its 3G mobile broadband network – the fastest 3G network in the nation, according to independent testing. It is also part of AT&T's ongoing investment to build the broadband networks that will create jobs and fuel economic growth, and enable its customers to quickly access the content, applications and services that matter most to them.
"We continue to make significant private investments to deliver dependable, high speed wireless access in more places across Tennessee for consumers and business customers who need to stay connected – and to help keep Tennessee a leader in technology and innovation," said Gregg Morton, president of AT&T Tennessee.