Topic: Uncle Lenny
Rivers and Spires Event Schedule Updated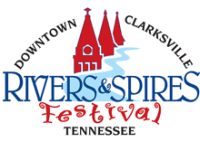 Clarksville, TN – The 2013 Rivers and Spires Festival tonight will kick off sooner than expected due to a storm expected to roll in later this evening. The festival will began at 4:30pm instead of the 5:30pm time listed on the schedule.
Bands will play one hour to an hour and a half earlier than planned. There are going to be some outstanding bands performing tonight that you do not want to miss.
«Read the rest of this article»
2013 Rivers and Spires Festival | April 18th-20th | Clarksville, TN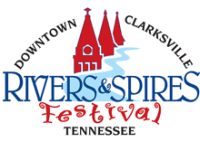 Clarksville, TN – The Rivers and Spires Festival begins this afternoon at 5:00pm in downtown Clarksville, TN. This three day event includes live music, art, food and activities for the kids.
The music kicks off at 5:30pm on the Public Square Stage with Uncle Lenny. Uncle Lenny is cover band from Clarksville. Their music variety ranges from rock, to country, to some blues.
«Read the rest of this article»