Topic: Underground Sea
Is it Snowing Microbes on Enceladus?
Written by Dauna Coulter
Science at NASA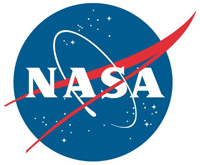 Washington, D.C. – There's a tiny moon orbiting beyond Saturn's rings that's full of promise, and maybe — just maybe — microbes.
In a series of tantalizingly close flybys to the moon, named "Enceladus," NASA's Cassini spacecraft has revealed watery jets erupting from what may be a vast underground sea. These jets, which spew through cracks in the moon's icy shell, could lead back to a habitable zone that is uniquely accessible in all the solar system.
«Read the rest of this article»