Topic: Union County Tennessee School District
Tennessee Representative Joe Pitts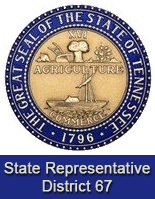 Nashville, TN – Just a few short years ago the Tennessee General Assembly passed legislation that would allow for-profit companies to create and operate virtual public schools. These schools would have a state-wide reach and offer all classes on-line.
Immediately upon passage of the law, the company K12, Inc. contracted with the Union County Tennessee School District to set up the juggernaut now known as the Tennessee Virtual Academy, serving students in kindergarten through 7th grade.
Since its founding as a public virtual school, the Tennessee Virtual Academy has failed its students and the families who depend on our public education system to provide a good education for all students.
«Read the rest of this article»