Topic: Union Forces
The 97th  Meeting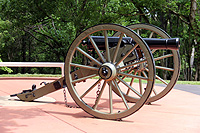 Clarksville, TN – The next meeting of the Clarksville (TN) Civil War Roundtable will be on Wednesday, April 18th at the Bone & Joint Center, 980 Professional Park Drive, right across the street from Gateway Hospital. This is just off Dunlop Lane and Holiday Drive and only a few minutes east of Governor's Square mall. The meeting begins at 7:00pm and is always open to the public. Members please bring a friend or two – new recruits are always welcomed.
The meetings topic is "Civil War Arkansas 1863: The Battle for a State" «Read the rest of this article»

Clarksville, TN – "Crossroads of Change, Clarksville, Tennessee 1861-1865," a locally-produced video providing a perspective of the impact of the Civil War upon Clarksville and its inhabitants during the years 1861 to 1865, was honored with a 2012 Certificate of Commendation from the Tennessee Association of Museums (TAM) at its annual convention held recently in Memphis Tennessee.
«Read the rest of this article»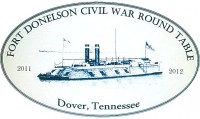 Dover, TN – On Thursday January 19th at 7:00pm the Fort Donelson Civil War Roundtable will be hosting Historian Karel Lea Biggs as she speaks about Life in Occupied Tennessee. The Fort Donelson Civil War Round Table meets in the Stewart County Visitor's Center in Dover, Tn.
Mrs. Biggs presentation will tell the story of life in middle Tennessee, especially Nashville, during the Union Occupation. Her presentation takes a step back from the military aspect of the war and looks at the Civilian aspect of the war. This is especially significant as the Dover/Clarksville areas would be some of the longest occupied areas of the war.
«Read the rest of this article»