Topic: Union pacific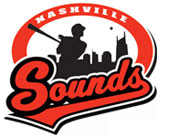 Round Rock, TX – The Nashville Sounds dropped game three to the Round Rock Express Sunday afternoon at Dell Diamond, unable to recover from a five-run fourth inning put up by the home team. The 5-1 loss is Nashville's ninth consecutive and 11th road loss in a row.
After making quick work of the Express through the first three innings, starting pitcher Johnny Hellweg (1-4) ran into trouble in the fourth, allowing Round Rock five runs.
«Read the rest of this article»
While most journalistic eyes are fixed on politics and Election 2008, there's a storm brewing to our South and a pre-emptive protective plan underway to save lives and hopefully prevent a repeat performance of the Katrina disaster. A memorial service was being held at 9:38  a.m. today, the time the first levee was breached in the Katrina hurricane that claimed 1800 lives.
Last week hurricane-savvy Floridians learned the kind of devastation a tropical storm, albeit a persistent one, can do. Fay ambled leisurely across the state with three landfalls and rain measured by the foot. Now tropical storm Gustav, currently cruising the shores of Cuba, is poised to hit the warm Gulf of Mexico waters and exploded into a Category 3, possible a Cat 4, storm before it rocks the coastline of east Texas or Louisiana. «Read the rest of this article»