Topic: Unite for Change
"Clarksville for Obama" will meet July 10 at Get Some Coffee Shop, 3862 Trenton Road #C, in Clarksville at 7 p.m.
The organizers of Clarksville for Obama wish to thank those who attended the "Unite for Change" event at Lassaters Coffee & Tea on June 27. It was great to see so many new people who want to get involved with this  campaign.  This is a different kind of campaign, with a 50-state strategy; Barack Obama is relying on you to build a grassroots movement to support this campaign. Also, special thanks to Lassaters Coffee & Tea for allowing us to meet at their business. «Read the rest of this article»
"Clarksville for Obama" joins in nation-wide social networking to grow the "Obama for Change" campaign.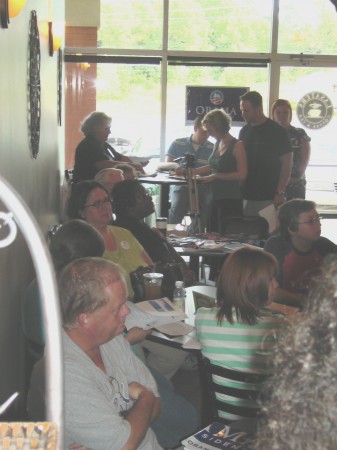 Saturday afternoon saw "Clarksville for Obama" execute their community event in participation with the nation-wide June 28th community event for the "Obama for President" campaign.
Senator Barack Obama's approach to presidential campaigning is predicated on having small citizen groups form within their own communities and build support bases from the community level up to the national organization through social networking.
Speaking for "Clarksville for Obama," Tyrone Taylor said:
"This grassroots organizing is at the heart of the Obama campaign. These small groups are being empowered to conduct and be responsible for the growth of this process."
This phenomenon was in evidence Saturday as some 50 people gathered and gave voice to their reasons for joining the "Obama for President" campaign. "Clarksville for Obama" utilized social networking tactics to contact friends, associates and potentially interested persons to invite them to attend the rally event. Emails, phone calls, text messaging, postings to MySpace and Facebook were all tactics employed to make contact and encourage people to come out. By the size of the crowd, they were quite successful in their efforts.
«Read the rest of this article»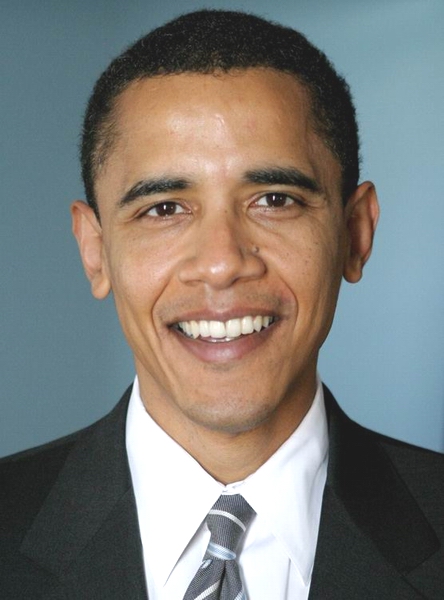 "Clarksville for Obama" will join groups in all 50 states for Unite for Change, a nationwide event occuring on June 28 at 5:30 p.m.. The local contigent will meet at Lassiter's Coffee and Tea shop, 2250 Wilma Rudolph Boulevard.
This two-hour event is about bringing people together for change! All those blue dog Democrats, those who supported Hillary in the primary, and Republicans and Independents hungry for change — are welcome. We have an opportunity to make real change happen in America.
Unite for Change is an opportunity to learn more about the democratic presidential nominee Barack Obama and to find out what you can do to help Barack defeat John McCain this fall.