Topic: University of California at Berkeley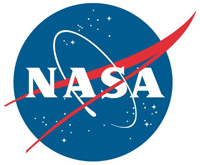 Greenbelt, MD – One of the first things people want to know before taking a trip is what the weather will be like wherever they are headed.
For Artemis astronauts traveling on missions to the Moon, two space weather instrument suites, NASA's HERMES and ESA's ERSA, will provide an early forecast. Weather in this case means energized, subatomic particles and electromagnetic fields hurtling through the solar system.
«Read the rest of this article»

Clarksville, TN – An Austin Peay State University (APSU) professor is one of 13 scholars from around the world – and one of only three in the United States – chosen for an in-depth three-week fellowship in Ise, Japan.
«Read the rest of this article»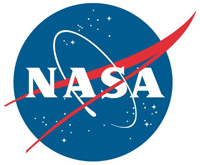 Greenbelt, MD – NASA's MAVEN (Mars Atmosphere and Volatile EvolutioN) spacecraft has discovered "layers" and "rifts" in the electrically charged part of the upper atmosphere (the ionosphere) of Mars. The phenomenon is very common at Earth and causes unpredictable disruptions to radio communications.
However, we do not fully understand them because they form at altitudes that are very difficult to explore at Earth. The unexpected discovery by MAVEN shows that Mars is a unique laboratory to explore and better understand this highly disruptive phenomenon.
«Read the rest of this article»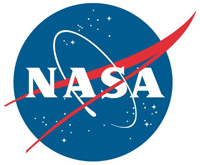 Pasadena, CA – NASA says Jupiter's south pole has a new cyclone. The discovery of the massive Jovian tempest occurred on November 3rd, 2019, during the most recent data-gathering flyby of Jupiter by NASA's Juno spacecraft. It was the 22nd flyby during which the solar-powered spacecraft collected science data on the gas giant, soaring only 2,175 miles (3,500 kilometers) above its cloud tops.
The flyby also marked a victory for the mission team, whose innovative measures kept the solar-powered spacecraft clear of what could have been a mission-ending eclipse.
«Read the rest of this article»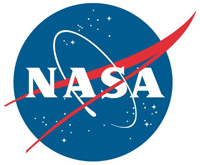 Greenbelt, MD – In August 2018, NASA's Parker Solar Probe launched to space, soon becoming the closest-ever spacecraft to the Sun. With cutting-edge scientific instruments to measure the environment around the spacecraft, Parker Solar Probe has completed three of 24 planned passes through never-before-explored parts of the Sun's atmosphere, the corona.
On December 4th, 2019, four new papers in the journal Nature describe what scientists have learned from this unprecedented exploration of our star — and what they look forward to learning next.
«Read the rest of this article»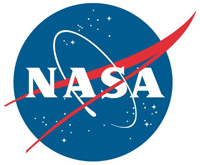 Washington, D.C. – After a successful Thursday night, October 10th, 2019 launch, NASA's Ionospheric Connection Explorer (ICON) spacecraft is in orbit for a first-of-its-kind mission to study a region of space where changes can disrupt communications and satellite orbits, and even increase radiation risks to astronauts.
A Northrop Grumman Stargazer L-1011 aircraft took off at 7:31pm CDT from Cape Canaveral Air Force Station in Florida carrying ICON, on a Northrop Grumman Pegasus XL rocket, to launch altitude of about 39,000 feet.
«Read the rest of this article»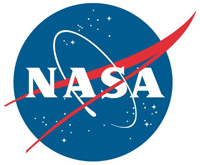 Greenbelt, MD – By 2024, NASA will land astronauts, including the first woman and next man, on the Moon as part of the Artemis lunar exploration program. This won't be the first time NASA takes the name Artemis to the Moon though.
Two robotic spacecraft orbiting the Moon today were initially known as ARTEMIS — short for Acceleration, Reconnection, Turbulence and Electrodynamics of the Moon's Interaction with the Sun. Since 2011, these spacecraft have been sending scientists valuable information about the lunar environment, and laying groundwork critical to returning humans to the Moon.
«Read the rest of this article»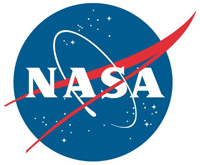 Pasadena, CA – Three finalists have been selected by NASA from among a dozen concepts for future small satellites.
The finalists include a 2022 robotic mission to study two asteroid systems, twin spacecraft to study the effects of energetic particles around Mars, and a lunar orbiter managed by NASA's Jet Propulsion Laboratory in Pasadena, California, to study water on the Moon.
«Read the rest of this article»
NASA's Goddard Space Flight Center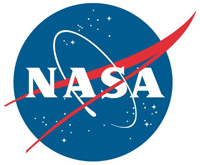 Greenbelt, MD – NASA's 4-year-old atmosphere-sniffing Mars Atmosphere and Volatile Evolution (MAVEN) mission is embarking on a new campaign today to tighten its orbit around Mars.
The operation will reduce the highest point of the MAVEN spacecraft's elliptical orbit from 3,850 to 2,800 miles (6,200 to 4,500 kilometers) above the surface and prepare it to take on additional responsibility as a data-relay satellite for NASA's Mars 2020 rover, which launches next year.
"The MAVEN spacecraft has done a phenomenal job teaching us how Mars lost its atmosphere and providing other important scientific insights on the evolution of the Martian climate," said Jim Watzin, director of NASA's Mars Exploration Program. "Now we're recruiting it to help NASA communicate with our forthcoming Mars rover and its successors."
«Read the rest of this article»
Written by Carol Rasmussen
NASA's Earth Science News Team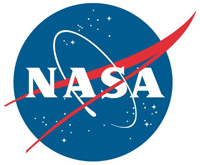 Washington, D.C. – "Stable landslide" sounds like a contradiction in terms, but there are indeed places on Earth where land has been creeping downhill slowly, stably and harmlessly for as long as a century. But stability doesn't necessarily last forever.
For the first time, researchers at NASA's Jet Propulsion Laboratory in Pasadena, California, and collaborating institutions have documented the transition of a stable, slow-moving landslide into catastrophic collapse, showing how drought and extreme rains likely destabilized the slide.
«Read the rest of this article»