Topic: University of Connecticut

Clarksville, TN – Two recent Austin Peay State University (APSU) graduates will step through the doors of a prestigious art institute – the Visual Arts at Chautauqua Institution – in western New York later this week.
«Read the rest of this article»

Clarksville, TN – Assuming Austin Peay State University's Phi Alpha Theta National Honor Society (PAT) continues down the path it's followed for the past nine years, the University's award-winning history honor society chapter, Theta-Delta, could very soon be celebrating "one for the thumb."
That's because Theta-Delta is once again home to the Nels A. Cleven Award for Best Chapter of the Year, Division IV. The award is given annually to the best chapter in the nation for the organization's Division IV, which consists of schools with between 10,001-15,000 students.
«Read the rest of this article»
Written by Alan Buis
NASA's Jet Propulsion Laboratory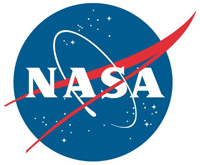 Pasadena, CA – NASA pulled off a scientific double play in Hawaii this winter, using the same instruments and aircraft to study both volcanoes and coral reefs. Besides helping scientists understand these two unique environments better, the data will be used to evaluate the possibility of preparing a potential future NASA satellite that would monitor ecosystem changes and natural hazards.
The advantages of studying active volcanoes from the air rather than the ground are obvious. Coral reefs may not offer the same risks in a close encounter that volcanoes do, but there's another good reason to study them by remote sensing: they're dotted across thousands of square miles of the globe.
«Read the rest of this article»
Written by Naomi Seck
NASA's Goddard Space Flight Center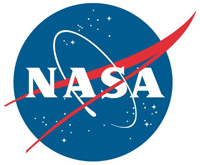 Greenbelt, MD – Some 10,500 years ago, hunters gathered each year near the Beaver River in what is now western Oklahoma. There, they funneled bison into narrow, dead-end arroyos — steep gullies cut into the hillside by the river — where they killed them en masse, sliced off the choicest meat and left behind piles of skeletons.
Walk through western Oklahoma today and there is little visible evidence of that ancient landscape, much less the hunting expeditions it hosted. Few bison remain, and dirt and rocks have filled in many of the arroyos.
«Read the rest of this article»

Clarksville, TN – While much of America focused on each word said during the recent first presidential debate, something else was gnawing at the back of the mind of Austin Peay State University professor of history, Dr. Minoa Uffelman.
For the last seven years, the University's Phi Alpha Theta National Honor Society (PAT), which Uffelman advises, has been recognized each fall with the national Best Chapter Award, but September was drawing to a close without word on a possible eighth consecutive award.
«Read the rest of this article»
Written by Carol Rasmussen
NASA Earth Science News Team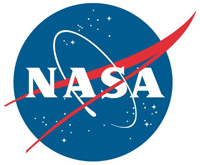 Pasadena, CA – A coastal scene with deep blue seas and a coral reef is beautiful to look at, but if you try to record the scene with a camera or a scientific instrument, the results are almost always disappointing. Most cameras can't "see" underwater objects in such scenes because they're so dim and wash out the glaring seashore.
These problems don't just ruin vacation photos. They're a serious hindrance for scientists who need images of the coastline to study how these ecosystems are being affected by climate change, development and other hazards.
To the rescue: the new Portable Remote Imaging Spectrometer, created at NASA's Jet Propulsion Laboratory, Pasadena, California. PRISM is an airborne instrument designed to observe hard-to-see coastal water phenomena.
«Read the rest of this article»
Written by Molly Porter
NASA's Marshall Space Flight Center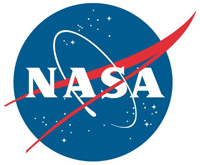 Huntsville, AL – For millennia, people on Earth have watched comets in the sky. Many ancient cultures saw comets as the harbingers of doom, but today scientists know that comets are really frozen balls of dust, gas, and rock and may have been responsible for delivering water to planets like Earth billions of years ago.
While comets are inherently interesting, they can also provide information about other aspects of our Solar System. More specifically, comets can be used as laboratories to study the behavior of the stream of particles flowing away from the Sun, known as the solar wind.
Recently, astronomers announced the results of a study using data collected with NASA's Chandra X-ray Observatory of two comets — C/2012 S1 (also known as "Comet ISON") and C/2011 S4 ("Comet PanSTARRS").
«Read the rest of this article»
Lanzarote, Canary Islands – Following a week-long training camp in Colorado Springs, CO, the 2013 USA Women's U19 World Championship Team (1-0) got its first taste of competition in the 2013 Lanzarote International Invitational, earning a 71-66 exhibition game victory over a tough Australian (0-1) squad.
The game was played on Friday night at the Teguise Arena in Lanzarote. The round-robin tournament continues on Saturday when Australia and Canada square off at 1:00pm ET (6:00pm in Lanzarote) and the U.S. takes on Spain at 3:00pm ET (8:00pm in Lanzarote).
«Read the rest of this article»