Topic: University of Delaware
Austin Peay State University (APSU)

Clarksville, TN – Dr. Eric M. Norman, vice chancellor for student affairs and dean of students at Purdue University Fort Wayne, was recently named vice president of student affairs at Austin Peay State University (APSU). He will begin his new role at APSU on January 28th, 2019.
«Read the rest of this article»
Written by Abigail Nastan
MISR Communications and Applications Specialist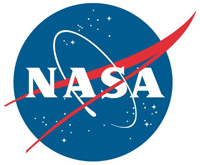 Pasadena, CA – During the 20th century, the average temperature of the continental United States rose by almost 1 degree Fahrenheit (0.5 degree Celsius) — everywhere, that is, except in the Southeast.
There, until the 1980s, the temperature actually decreased slightly. Climate scientists dubbed this peculiar phenomenon the "warming hole," and it was the cause of much speculation. But beginning in the 1990s, temperatures in the Southeast began to warm again, and in the early years of the 21st century this warming has accelerated.
«Read the rest of this article»
Cottontown, TN – On July 11th, 2017, retired Austin Peay State University professor Olen Bryant passed away at Oak Hill Assisted Living at the age of 90.
Bryant graduated from Murray State University, Murray, Kentucky in 1950 and the Cranbrook Academy of Art, Bloomfield, Michigan in 1954.
He also studied at the Cleveland Institute of Art and the Institute in the Visual Arts in American Culture at the University of Delaware and the Winterthur Museum in 1967.
Bryant taught art from 1958 – 1991 spending twenty-seven years as Professor of Art and Chair of the Sculpture and Ceramics Department at Austin Peay State University in Clarksville, Tennessee. He was listed in Who's Who in American Art in 1966.
«Read the rest of this article»

Clarksville, TN – Through October 16th, the Orgain and Bruner Galleries of the Customs House Museum and Cultural Center greet museum visitors with gentle faces of wood and ceramic. Olen Bryant: Tennessee Treasure celebrates the region's favorite artists with an exhibition of thirty-one works.
Coming from private collectors as well as the Customs House's own permanent collection, the show features delicate women from the 1950s to a large ironing board figure created in 2004.
«Read the rest of this article»
Written Dr. Tony Phillips
Science at NASA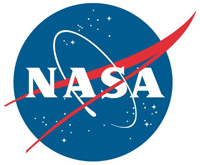 Washington, D.C. – If you have a smartphone, take it out and run your fingers along the glass surface. It's cool to the touch, incredibly thin and strong, and almost impervious to scratching. You're now in contact with a "smart material."
Smart materials don't occur naturally. Instead, they are designed by human engineers working at the molecular level to produce substances made-to-order for futuristic applications.
«Read the rest of this article»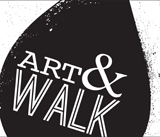 Clarksville, TN – The October Art Walk will be held October 3rd from 5:00pm to 8:00pm at the shops and galleries on Public Square, Franklin Street, and Strawberry Alley.
Produced by The Downtown Clarksville Association, First Thursday Art Walk is a free, self-guided tour spanning a 5-block radius that combines visual art, live music, engaging events and more in the heart of Downtown Clarksville. «Read the rest of this article»