Topic: University of Maine

Nashville, TN – Mackenzie Roeder, a graduate student at Austin Peay State University, is the second recipient of the Robert M. Hatcher Memorial Scholarship. She was recognized and presented the award at the January meeting of the Tennessee Fish and Wildlife Commission.
The $1,000 scholarship is named in honor of Bob Hatcher, who served the Tennessee Wildlife Resources Agency for 38 years, which included the Non-Game and Endangered Species Coordinator from 1987 until 2001. Members of the Hatcher family attended the presentation at the TFWC meeting held at the agency's Region II Ray Bell Building.
«Read the rest of this article»

Clarksville, TN – One of the missions of Austin Peay State University's Center for Service-Learning & Community Engagement is to keep things local.
From its S.O.S. Food Pantry that takes donations and makes them available for needy students to its Victory Gardens and egg-producing chickens that generate fresh food, the Center has a keen interest in taking care of its own.
«Read the rest of this article»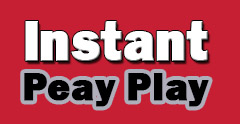 Clarksville, TN – While most teams that finish last in the conference standings the year before don't normally garner a lot of attention at conference media day meetings, but the 2016 Austin Peay State University football team maybe the exception to the rule.
Much has changed for the Govs since finishing the 2015 season with a 0-11 overall record and a 0-8 mark in OVC play, as they and the rest of the Ohio Valley Conference teams meet in Nashville, TN on July 18th at the Holiday Inn on West End Avenue for the OVC Football Media Day.
«Read the rest of this article»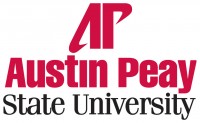 Clarksville, TN – ?The Honor Society of Phi Kappa Phi—the nation's oldest and most selective collegiate honor society for all academic disciplines—recently recognized the Austin Peay State University chapter of Phi Kappa Phi as a Chapter of Merit.
The award is given to chapters that excel in recognizing and promoting academic excellence in all fields of higher education and engaging the community of scholars in service to others. «Read the rest of this article»
Written by Patrick Lynch
NASA's Earth Science News Team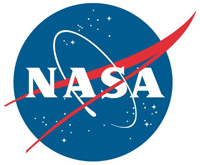 Pasadena, CA – The new finding that the eventual loss of a major section of West Antarctica's ice sheet "appears unstoppable" was not completely unexpected by scientists who study this area.
The study, led by glaciologist Eric Rignot at NASA's Jet Propulsion Laboratory, Pasadena, California, and the University of California, Irvine, follows decades of research and theory suggesting the West Antarctic Ice Sheet is inherently vulnerable to change.
«Read the rest of this article»