Topic: University of Southern California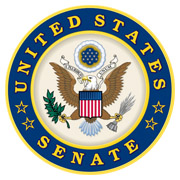 Washington, D.C. – U.S. Senator Marsha Blackburn (R-Tenn.) along with Senators Cynthia Lummis (R-Wyo.), Mike Braun (R-Ind.), Kevin Cramer (R-N.D.), Cindy Hyde-Smith (R-Miss.), and Thom Tillis (R-N.C.) introduced a resolution recognizing the importance of protecting freedom of speech, thought, and expression.
"Cancel culture is a barrier to a free marketplace of ideas and remains antithetical to the preservation and perpetuation of global democracy," said Senator Blackburn. "This resolution recognizes the important role of freedom of expression and ensures that the United States will wholeheartedly defend it."
«Read the rest of this article»
President Donald J. Trump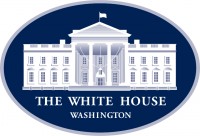 Washington, D.C. – President Donald J. Trump is ensuring that all students are safe to learn and achieve without facing sexual harassment and sexual assault in our Nation's schools.
Today, the U.S. Department of Education is issuing a final regulation to strengthen Title IX protections for survivors of sexual misconduct and fight sex misconduct in schools.
«Read the rest of this article»

Clarksville, TN – Austin Peay State University has contracted with LiveSafe to provide a new, easy-to-use safety app that allows students, faculty and staff to quickly and conveniently communicate with APSU Campus Police.
To encourage individuals to download this important new tool, APSU Campus Police is hosting a LiveSafe contest February 15th-22nd, with one APSU student participant's name and one APSU faculty or staff participant's name being drawn to win an iPad mini.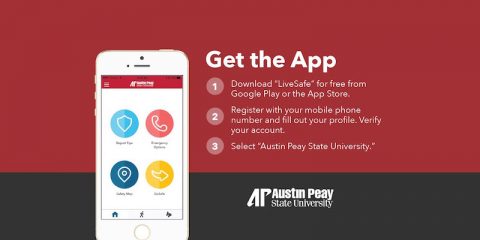 «Read the rest of this article»
American Heart Association Rapid Access Journal Report
Dallas, TX – Nationwide, fewer people overall are being hospitalized for ischemic strokes, which are caused by artery blockages, but among young people and African-Americans, stroke hospitalizations are rising, according to new observational research in Journal of the American Heart Association, the Open Access Journal of the American Heart Association/American Stroke Association.
Between 2000 and 2010, the number of adults admitted to US hospitals with ischemic stroke fell 18.4 percent, according to researchers who analyzed a national database which collects information on about 8 million hospital stays each year. Ischemic strokes are the most common type of stroke.
«Read the rest of this article»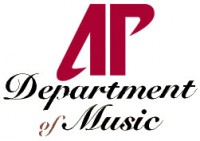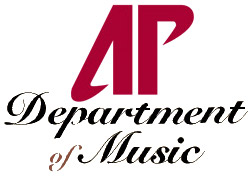 Clarksville, TN – In partnership with the French Académie de Musique, Austin Peay State University assistant professor of music Dr. Korre Foster will conduct a trio of choral performances in July in Paris.
Under a French-American exchange supported through a grant from the Florence Gould Foundation, Foster will be working with the Académie's Chamber Choir, a collection of university, college and conservatory students gathered from throughout France.
«Read the rest of this article»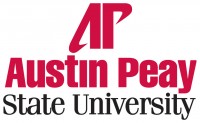 Clarksville, TN – When Mozart's Clarinet Concerto first premiered in Prague in October 1791, the famed piece sounded much different than what audiences often hear today.
The composer's friend, Anton Stadler, used a basset clarinet in that first performance, but the instrument fell out of favor in the 19th and early 20th centuries.
Modern performances of the work are simply faint echoes of the how the piece was originally conceived.
«Read the rest of this article»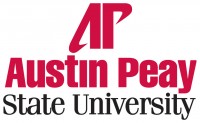 Clarksville, TN – A total of 26 new tenure-track faculty members have become part of the Austin Peay State University community, beginning with the Fall 2014 semester.
Dr. Kadi Bliss, assistant professor of health and human performance, earned her Ph.D. in health education from Southern Illinois University in Carbondale. She is a Certified Health Education Specialist and a member of the American Association of Health Education and the Society of Public Health Education. «Read the rest of this article»
Dallas, TX – Stroke survivors who consistently control their blood pressure may reduce the likelihood of a second stroke by more than half, according to new research in the American Heart Association journal Stroke.
For the study, researchers analyzed the results from the Vitamin Intervention for Stroke Prevention (VISP) trial, which enrolled 3,680 ischemic stroke patients ages 35 and older in 1996-2003.
«Read the rest of this article»
Written by Whitney Clavin
NASA's Jet Propulsion Laboratory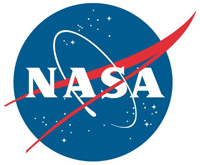 Pasadena, CA – How life arose from the toxic and inhospitable environment of our planet billions of years ago remains a deep mystery. Researchers have simulated the conditions of an early Earth in test tubes, even fashioning some of life's basic ingredients. But how those ingredients assembled into living cells, and how life was first able to generate energy, remain unknown.
A new study led by Laurie Barge of NASA's Jet Propulsion Laboratory in Pasadena, CA, demonstrates a unique way to study the origins of life: fuel cells.
«Read the rest of this article»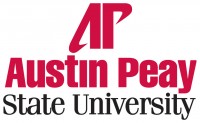 Clarksville, TN – Dr. David Rands, Austin Peay State University assistant professor of history and the school's new East Asia expert, previously spent nine years in Japan where he noticed something unusual about that country's two major cities – Tokyo and Osaka.
Specifically, he realized the cities attracted two completely different immigrant populations from neighboring Korea. A certain type of Korean preferred Osaka while another type chose to live in Tokyo. When Rands returned to the U.S. to pursue his Ph.D. in history at the University of Southern California, he discovered that no one had really examined these fascinating migratory patterns before.
«Read the rest of this article»