Topic: University of Virginia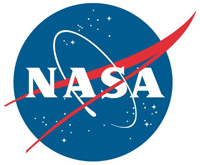 Hampton, VA – The team at the Center for Brain Immunology and Glia (BIG) at the University of Virginia looks a lot like the multinational collaboration onboard the International Space Station, with researchers from 16 different countries combining their talents to do biomedical research.
Led by Dr. Jonathan Kipnis, the BIG team's research is big indeed, as they work together to find treatments for major neurological diseases such as multiple sclerosis, Parkinson's, Alzheimer's, stroke, and dementia.
«Read the rest of this article»
NASA Ames Research Center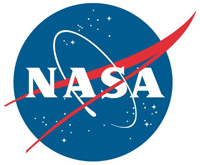 Moffett Field, CA – The sun, like all stars, was born in a giant cold cloud of molecular gas and dust. It may have had dozens or even hundreds of stellar siblings – a star cluster – but these early companions are now scattered throughout our Milky Way galaxy.
Although the remnants of this particular creation event have long since dispersed, the process of star birth continues today within our galaxy and beyond. Star clusters are conceived in the hearts of optically dark clouds where the early phases of formation have historically been hidden from view.
«Read the rest of this article»

Clarksville, TN – Clarksville Police Captain David Crockarell and Lieutenant Phil Ashby were among the Two hundred and twenty-two law enforcement officers graduating from the FBI National Academy Program at Quantico, Virginia, December 15th, 2017.
The 270th Session of the National Academy consisted of men and women from 49 states. Included in the class were members of law enforcement agencies from the District of Columbia, 20 international countries, three military organizations, and four federal civilian organizations.
«Read the rest of this article»
Written by Guy Webster
NASA's Jet Propulsion Laboratory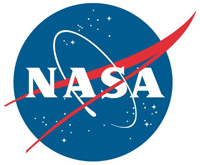 Pasadena, CA – Lakes and snowmelt-fed streams on Mars formed much later than previously thought possible, according to new findings using data primarily from NASA's Mars Reconnaissance Orbiter.
The recently discovered lakes and streams appeared roughly a billion years after a well-documented, earlier era of wet conditions on ancient Mars. These results provide insight into the climate history of the Red Planet and suggest the surface conditions at this later time may also have been suitable for microbial life.
«Read the rest of this article»
American Heart Association Rapid Access Journal Report
Dallas, TX – The severity of key risk factors for heart disease, diabetes and stroke appears to increase more rapidly in the years leading up to menopause, rather than after, according to new research in Journal of the American Heart Association, the Open Access Journal of the American Heart Association/American Stroke Association.
The study also found that this pattern of rapidly increasing risk factors before menopause appears to be more pronounced among African-American women.
«Read the rest of this article»
NASA Headquarters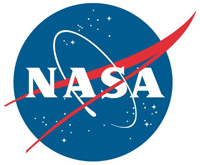 Washington, D.C. – The latest images from NASA's New Horizons spacecraft have scientists stunned – not only for their breathtaking views of Pluto's majestic icy mountains, streams of frozen nitrogen and haunting low-lying hazes, but also for their strangely familiar, arctic look.
This new view of Pluto's crescent — taken by New Horizons' wide-angle Ralph/Multispectral Visual Imaging Camera (MVIC) on July 14th and downlinked to Earth on September 13th — offers an oblique look across Plutonian landscapes with dramatic backlighting from the sun.
«Read the rest of this article»
Clarksville, TN – From the first time some nut case tampered with food by inserting poison in a package in the grocery store, manufacturers have become increasingly aware of packaging their products so that no tampering can occur.
That's great for keeping us all safe and I applaud their efforts—but I have a problem. Over the years, my hands have become increasingly weaker and I don't have the strength to break your codes!
I worked as the office manager for the music department at the University of Virginia for several years. The woman who had that job before me was quite tall and I'm quite short. The desk and computer equipment that fit her was a disaster for me. «Read the rest of this article»
Nashville, Tn –Two days after winning Vanderbilt's first-ever men's national title Commodores' head coach Tim Corbin has been named National Coach of the Year by Collegiate Baseball.
Corbin led Vanderbilt to a 51-21 record, the Dores' second straight 50-win season and third in the last four years. The Commodores returned to Omaha for the second time in four years winning the national title in just the school's second-ever trip to the College World Series. Corbin surpassed 600 career wins during the season and now has 517 wins as the Commodores' head coach, second-most in program history.
«Read the rest of this article»
Diverse panel highly qualified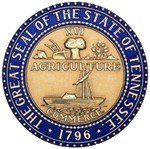 Nashville, TN – Tennessee Governor Bill Haslam has appointed a special Tennessee Supreme Court to hear a case from which four Supreme Court justices have recused themselves.
The highly qualified and diverse appointees represent the three grand divisions of Tennessee.
The special court appointees are:
«Read the rest of this article»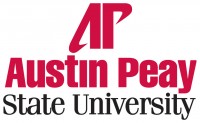 Clarksville, TN – Tennessee state Representative Joe Pitts often refers to himself as "a proud 1980 graduate of Austin Peay State University," and on May 9th, he'll return to his alma mater to deliver the keynote address at the University's 85th Spring Commencement.
He will speak at both commencement events, at 9:00am and 2:00pm, in the APSU Dunn Center.
«Read the rest of this article»