Topic: Unlawful Drug Paraphernalia

Clarksville, TN – On January 18th, 2018, Clarksville Police responded to a vehicle accident at Crossland Avenue and Talley Drive where a 55 year old man driving a 1999 Ford Ranger was hit by a a 2011 GMC Sierra driven by an 18 year old male.
On Wednesday, January 24th, 2018, around 3:00pm, the 18 year old driver of the GMC Sierra, Vintavious LaMorris Williams, was booked into the Montgomery County Jail.
«Read the rest of this article»

Clarksville, TN – On December 29th, 2017 through December 31st, 2017 between the hours of 8:00pm and 4:00am, the Clarksville Police Department conducted saturation patrols to find and remove impaired drivers from the streets of Clarksville.
There were no vehicle fatalities in the city limits over the New Year weekend.
«Read the rest of this article»

Clarksville, TN – On Monday, November 13th, 2017 around 1:30am, Clarksville Police Officers were called to a welfare check about a man being on a Madison Street business parking lot, sitting inside of a vehicle for about an hour.
When officers arrived, they found Dalton Lawrence inside of the vehicle. Lawrence had warrants on file for two counts of Aggravated Assault and Theft of a Motor Vehicle. He was also found to have methamphetamine and unlawful drug paraphernalia in his possession.
«Read the rest of this article»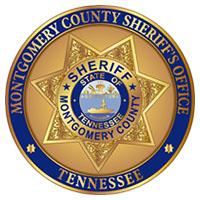 Clarksville, TN – The Montgomery County Sheriff's Office reports the 19th Judicial Drug Task Force (DTF) confiscated 6.37 pounds of LSD from a home on Shady Grove Road Wednesday afternoon, November 8th, 2017.
Agents with the DTF were executing a search warrant when they discovered the LSD and components used in manufacturing LSD in the home.
Roy Edward Wagner III, 35, was taken into custody and charged with schedule I drugs and unlawful drug paraphernalia. His bond was set at $100,000.
«Read the rest of this article»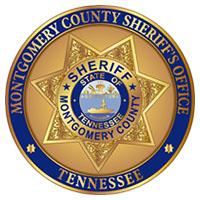 Clarksville, TN – Warrant Wednesday is being conducted by the Montgomery County Sheriff's Office (MCSO) to help reduce the over 6000 active warrants on file.
Every Wednesday three wanted individuals will be spotlighted on the Sheriff's Office Facebook page. They will be chosen based on felonies committed, number of warrants on file, or if they are considered dangerous.
This week's Warrant Wednesday focuses on Austin T. Mellor, William Chance Ford, and Jennifer Ann Rye.
«Read the rest of this article»

Clarksville, TN – On Tuesday, August 29th, 2017 around 4:20pm, Clarksville Police Officers responded to a shots fired call in the 300 block of Ryder Avenue. Upon arrival, officers received information there had been a gold Monte Carlo in the area and shots were being fired from the vehicle.
There were four victims located in the area where in the shots were fired. The four victims were not hit by any of the shots fired.
«Read the rest of this article»

Clarksville, TN – On Thursday, August 24th, 2017, around 11:30pm, a man living on Wilcox Street opened his garage and took his dogs for a walk. When he returned a short time later, he noticed two men were inside his garage rummaging through his truck.
He confronted the men and asked what they were doing, at which time, both of the men took off running. He immediately call 911 and police flooded the area.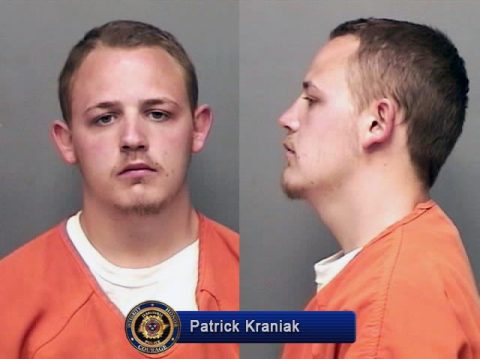 «Read the rest of this article»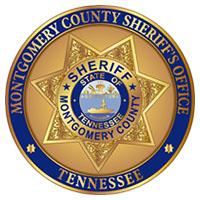 Clarksville, TN – Deputies with the Montgomery County Sheriff's Office discovered a mobile meth lab early Tuesday morning in the Ramblewood Apartment Complex.
Deputy Dale BeCraft was searching for a possible robbery suspect when he discovered a vehicle with two passed out occupants and a hypodermic needle in the center console.
Deputies were able to wake the occupants, Bryan Wayne Batson, 33, and Joni Sue Batson, 32.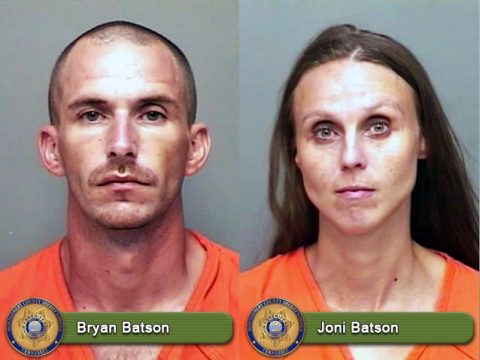 «Read the rest of this article»

Clarksville, TN – The Clarksville Police Department and Montgomery County Sheriff's Office have both been looking for James Lucas Lame Williams for different crimes in the Clarksville-Montgomery County including the Excell Market armed robbery on July 1st, 2017.
On July 14th, 2017, Williams, was taken in custody after a coordinated effort by CPD Special Operations Unit, Detectives and Patrol officers from District 1, and the Tennessee Bureau of Investigation.
«Read the rest of this article»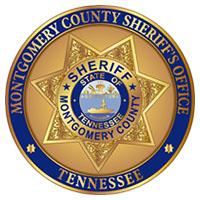 Clarksville, TN – Investigators with the Montgomery County Sheriff's Office are asking for the public's assistance in locating one of two suspects wanted for an armed robbery and kidnapping.
On Saturday, July 1st, 2017 at approximately 8:40pm two armed masked men entered Excell Market at 3102 Ashland City Road and demanded the employees open the register and load a trash bag with money from the register and safe.
One of the armed men held a gun to the back of a customer head and instructed him to lay on the ground.
«Read the rest of this article»