Topic: Upholstery
*One of an occasional series of profiles that Alley Poet likes to pen of local businesses and people who make Downtown Nashville unique…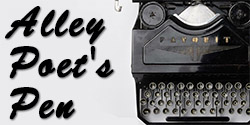 Nashville, TN – They say that color and variety make a good neighborhood or city scape. Places where your eye has something stimulating to land on can invigorate a walk, or even change a person's perspective. Most of you know I walk the Downtown Nashville city streets every day.
In spite of the bulldozing going on in Midtown and the subsequent "homogenizing" factor such overdevelopment brings, downtown (and I know, I know East Nashvillians, you've got a major indie factor!!) still seems to have its share of local flavor. One place that never disappoints is Karma Clothing on 3rd and Church.
«Read the rest of this article»
Clarksville, TN – "I'm so glad that you did not close!" is a common exclamation these days as customers arrive at Fabric Outlet, the not-to-be-missed purple building at 211 Holiday Drive in Clarksville. Current owners Rose Pollard and Joyce Turner rescued the business when the former owners decided they wanted to sell.
The announcement that "We're going out of business!" was greeted by one customer with "But what will Clarksville do? What will the nation do!" as she couldn't stand the thought of not being able to buy upholstery and drapery fabrics locally. When Rose and Joyce considered that alternative, they decided the only answer was to keep Fabric Outlet open and improve its offerings.
«Read the rest of this article»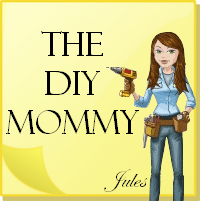 Does this picture look familiar to you? Stained, dirty kitchen chair cushions that will not come clean not matter how much you try. Perhaps your chair cushions sport an outdated pattern that you'd rather leave back in the eighties. Maybe you have redecorated your kitchen or dining room and found that your chairs are bland in comparison.
Whatever your reason for wanting a change, reupholstering kitchen chair cushions is a quick and inexpensive way to bring new life to your kitchen. It only takes about 30 minutes, and is so easy; you'll be wondering why you didn't do it sooner.
Supplies Needed:
Choice of Fabric (apx. 1/2 yard x 1/2 yard per chair)
Scissors
Staple Gun
Screw Driver
Iron
Foam Stamps (optional)
Acrylic or Fabric Paint (optional)
«Read the rest of this article»