Topic: Vehicle Crashes

Clarksville, TN – On the weekend of August 23rd-26th, 2019, the Clarksville Police Department made fourteen DUIs arrests. Four out of fourteen DUIs involved motor vehicle crashes.
The other ten involved: failure to maintain lane of travel or swerving (one almost hit a patrol car); a driver overdosing and police were called to assist; 911 call of reckless driving; vehicle driving on the wrong side of road, man intoxicated leaving a bar was advised to get a ride and then chose to get into a vehicle to drive; and a person was driving a Walmart blue electric cart while intoxicated on the roadway.
«Read the rest of this article»
Clarksville Police Department (CPD)

Clarksville, TN – In an effort to educate the public and promote safer driving habits, the Clarksville Police Department has compiled some statistics related to motor vehicle crashes for 2018 in the city limits of Clarksville.
The 2018 estimates for population within the city limits of Clarksville is approximately 153,000 and with inclusion of the county, pushes the population directly influencing traffic within city limits to about 200,000.
«Read the rest of this article»
Clarksville Police Department

Clarksville, TN – Clarksville Police report that there were ten reported weather related crashes between 6:00am-8:00am this morning, December 5th, 2018.
Most of them occurred as a result of hitting icy patches on overpasses or bridges. There were no serious injuries sustained in any of the crashes.
There was a patrol car which was stationary, unoccupied for traffic control when another vehicle hit ice and crashed into it.
«Read the rest of this article»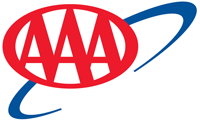 Washington, D.C. – The most in-depth drowsy driving research ever conducted in the U.S. using footage of everyday drivers found that the percentage of crashes involving drowsiness is nearly eight times higher than federal estimates indicate, according to the AAA Foundation for Traffic Safety.
The difficulty in detecting drowsiness following a crash makes drowsy driving one of the most underreported traffic safety issues. The new research provides an unprecedented analysis of in-vehicle dashcam video from more than 700 crashes, confirming that the danger of drowsy driving soars above official estimates.
«Read the rest of this article»
National Campaign Taking Place October 19th-25th

Nashville, TN – The Governor's Highway Safety Office is teaming up with the National Highway Traffic Safety Administration October 19th- 25th to spread awareness about teen driver safety.
Motor vehicle crashes are the number one killer of 14 -18 year olds in the United States. In 2013, 39,140 crashes in Tennessee involved a driver age 20 or younger. Those crashes accounted for over thirteen percent of total crashes throughout the state. While this is a decline from 2012, it is still more than one hundred crashes each day. «Read the rest of this article»
Campaign Aims to Save Lives on Tennessee Roadways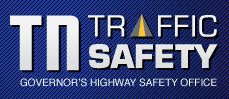 Nashville, TN – Law enforcement across the state will be out in force from July 18th to July 21st and from July 25th to July 28th for the final phase of the More Cops. More Stops. campaign to crack down on drivers who are speeding, drunk, distracted, or not wearing a seat belt.
Too many lives have been lost on Tennessee's roadways as a result of basic traffic safety law violations.
«Read the rest of this article»

Clarksville, TN – The Clarksville Police Department is using crash statistics to target and reduce crashes.
2012 proved to be one of the deadliest years for fatalities and crashes in Clarksville in the last five years.  There were 3747 crashes and 16 fatalities on Clarksville highways in 2012. The crashes/fatalities for: 2011-3685/10, 2010-3228/10, 2009-3147/14, 2008-2745/7, and 2007-3381/11.
«Read the rest of this article»

Clarksville, TN – A man has been indicted after crashing into two vehicles on August 31st, 2012.
Danny Bueno was indicted by the January 2013 Grand Jury after crashing into vehicles, August 31st, 2012 around 4:30pm on Dunbar Cave Road and Wilma Rudolph Boulevard.
According to witness accounts, Bueno was driving a Ford Explorer erratically west on Dunbar Cave Road, failed to maintain the lane of travel, crossed into the eastbound lane and struck a 1993 Ford F-150. Bueno had his left arm on the outside of his vehicle and suffered a severe injury during the collision.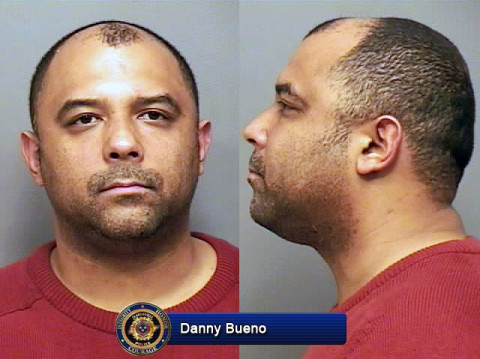 «Read the rest of this article»
Tennessee State Troopers Will Strictly Enforce No Refusal Law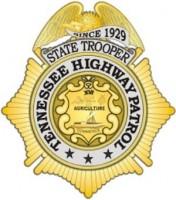 Nashville, TN – Tennessee Department of Safety and Homeland Security Commissioner Bill Gibbons and the Tennessee Highway Patrol's Colonel Tracy Trott are reminding citizens to expect a "No Refusal" and high-visibility, safe driving enforcement campaign during the 2012 Thanksgiving Holiday period. The "No Refusal" enforcement will begin at 6:00pm, Wednesday, November 21st and end at midnight, Sunday, November 25th.
The "No Refusal" law allows law enforcement officials to seek search warrants for blood samples in cases involving suspected impaired drivers. The goal is to deter impaired driving and reduce fatal crashes on Tennessee roadways.  The Thanksgiving Holiday marks the third "No Refusal" enforcement effort, following campaigns over the Fourth of July and Labor Day holiday periods.
«Read the rest of this article»
Emergency responders had their hands full after eight cars were involved in a motor vehicle crash.

Clarksville, TN – On October 19th, 2012, a little before 8:00pm, emergency responders were called to a rare sight in Clarksville—an eight car crash. There were multiple non-life threatening injuries and several of the vehicles had to towed from the scene.
There were several witnesses to the crash and their accounts were very similar. A 2001 Dodge Intrepid, driven by Peggy Smith, 56, of Clarksville, was all over the roadway while traveling southbound on Fort Campbell Boulevard.
«Read the rest of this article»