Topic: Veterans Administration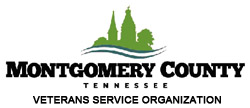 Montgomery County, TN – The Montgomery County Veterans Service Organization (VSO) had the largest single-year increase in recorded history for the state of Tennessee for 2019.
According to the Veterans Administration statistics for 2019, Montgomery County has 36,873 veterans with an annual economic impact from Veterans Administration (VA) compensations to Montgomery County veterans of $387,781,000 an increase of $64,400,000 from 2018.
«Read the rest of this article»

Silver Spring, MD – On Friday, June 19th, 2020, the U.S. Food and Drug Administration (FDA) continued to take action in the ongoing response to the COVID-19 Coronavirus pandemic:
The FDA issued an updated FDA COVID-19 Response At-A-Glance Summary that provides a quick look at facts, figures, and highlights of the agency's response efforts.
«Read the rest of this article»
Anaheim, CA – Heart failure associated with methamphetamine (meth) use has risen dramatically in recent years among U.S. veterans, according to preliminary research presented at the American Heart Association's Scientific Sessions 2017, a premier global exchange of the latest advances in cardiovascular science for researchers and clinicians.
«Read the rest of this article»
Written by Army Staff Sgt. Tina Villalobos
301st Public Affairs Detachment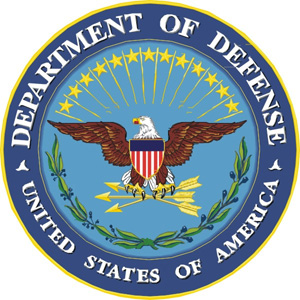 Hohenfels, Germany  – Although World War I officially ended June 28th, 1919, the fighting had stopped several months earlier, when "an armistice … between the Allied nations and Germany went into effect on the eleventh hour of the eleventh day of the eleventh month."
U.S. President Woodrow Wilson declared November 11th as Armistice Day, according to the Veterans Administration. Through legislation passed June 1st, 1954, Nov. 11 became Veterans Day — a day to honor American veterans of all wars.
Since the 9/11 attacks against America, many U.S. service members have become seasoned warriors, some with multiple deployments under their belts. Many troops have chosen to continue their service in the military.
«Read the rest of this article»
The Homes for Our Troops Build Brigade for Army SSG Heath Calhoun will begin tomorrow morning at 8:30 AM Friday, April 23rd – Sunday April 25th. Not the 30th as originally reported!


Homes for Our Troops will hold a three-day Build Brigade starting Friday April 23rd – Sunday April 25th to provide Army Sergeant Heath Calhoun with a specially adapted barrier free home. The Build Brigade will take place at 1890 Walter Road in Clarksville, TN
Homes for Our Troops Construction Manager Larry Archer along with General Contractor Jimmy Miller from Jimmy Miller Construction will raise the first wall at 8:30 AM on Friday April 23. Montgomery County  Mayor Caroline Bowers will welcome everyone at that time during the official ceremony.
SSG Heath Calhoun served in Iraq with the 101st Airborne Division. He was severely injured when a rocket-propelled grenade hit his Humvee on November 7, 2003, resulting in the amputation of both his legs above the knee.
«Read the rest of this article»

WASHINGTON, DC – Congressman John Tanner and Tennessee Veterans Affairs Commissioner John Keys visited the Stewart County Community Medical Center last Thursday. The center is also home to a satellite VA outpatient clinic that serves 850 veterans and which Tanner's office was instrumental in keeping open in 2002. The visit is part of Congressman Tanner's 19-county tour of the 8th Congressional District talking with medical providers, patients, families, small business owners and others about health care reform. «Read the rest of this article»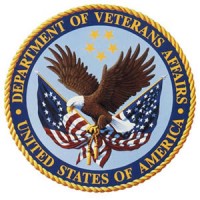 To all our Soldiers and Veterans out there – News you can use!
The VA will be accepting applications for the new Post 911 GI Bill starting 1 May. They will start paying the benefits starting 1 August. This IS NOT a reenlistment option however, you may incur a Service Remaining Requirement (SRR) to participate. Please see the link for more information: http://www.gibill.va.gov/GI_Bill_Info/benefits.htm#CH33
As the Democratic Party's convention nears, results of "Listen to America" to shape party platform


Traditionally, every four years, the Democratic Party leadership meets in closed session and develops a platform for the next four years of national political focus. Senator Barack Obama wants to change that. He has proposed that, starting this year, the party draw input and ideas from the American people directly. To that end, several hundred local groups across the country participated in "brainstorming" events. The national leadership will formulate the new direction of the Democratic Party based on the priorities identified in the work product from the many local Obama Campaign "Listen to America" Committees across the nation.
Clarksville For Obama met recently to do its part in crafting this new national party platform. About 50 people converged at "Get Some Coffee" at the Great Escape Theater Complex along Trenton Road for Clarksville's "Listen to America" event. Jim Robertson and Tyrone Taylor, Clarksville for Obama and Tennessee for Obama members, respectively, co-chaired the event. The meeting objective was to choose five topic areas, brainstorm to finalize, prioritize and develop enactment of those particular interest proposals. Five brainstorming groups were formed to consider the specific topics. «Read the rest of this article»