Topic: Volkswagen Group of America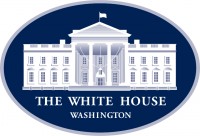 Washington, D.C. – "Johnson & Johnson launched a massive human trial of its coronavirus vaccine [today], paving the way for another option as the U.S. preps an immunization campaign to defeat the pandemic," Tom Howell Jr. reports for The Washington Times.

"The Donald Trump administration, through its 'Operation Warp Speed,' is offering unprecedented support to private drugmakers as it tries to lock down a successful vaccine before the end of the year."

«Read the rest of this article»
Washington, D.C. – The National Highway Traffic Safety Administration (NHTSA) reports that Volkswagen Group of America, Inc. (VW) is recalling certain 2000-2001 TT Roadster, 2000 TT Coupe, 1999 Audi A8, 1998-2000 Audi A6, and 1999-2000 Audi A4 vehicles equipped with Non-Azide Driver air bag Inflators (NADI) that do not contain phase stabilized ammonium nitrate (PSAN) propellant.
«Read the rest of this article»
Approximately 2,000 additional jobs to be created
Wolfsburg, Germany – Within the framework of its Strategy 2018 plan, the Volkswagen Group is expanding its industrial footprint in the US. The Board of Directors of Volkswagen Group of America has decided to award the production of the new midsize SUV to the Chattanooga plant in Tennessee.
The Group will be investing a total of approximately US$900 million (€643 million) in the production of a newly developed, seven-passenger SUV, and creating 2,000 additional jobs in the US. About US$600 million (€432 million) will be invested in Tennessee.
«Read the rest of this article»
Expansion to Produce New Midsize SUV Line
Automotive Manufacturer to Invest $600 Million, Create 2,000 New Jobs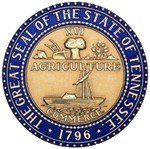 Nashville, TN – Tennessee Governor Bill Haslam and Volkswagen Group of America officials announced today the company will expand its sole U.S. manufacturing facility in Chattanooga, Tennessee.
Volkswagen will add an additional manufacturing line and create the National Research & Development and Planning Center of Volkswagen Group of America. Volkswagen's total global investment for the expansion will be $900 million, with $600 million invested in Tennessee and 2,000 new jobs being created in Hamilton County.
«Read the rest of this article»
Election Laws, economic development and the budget are among wide variety of issues debated on Capitol Hill this week

(NASHVILLE, TN), April 16, 2009 — Election laws, economic development, the budget, telecommunications, and violent crime were among a wide variety of issues headlining debate on Capitol Hill this week. However, State Senators also took time on Monday to remember the victims of last week's tornadoes in Rutherford, Sumner, and Benton Counties and commended emergency personnel for their handling of the disaster.
The worst damage was in Rutherford County where a deadly EF-4 tornado hit Murfreesboro packing winds of 166 mph to 200 mph, killing a mother and her baby. The tornado, which was a half-mile wide and ran a 28-mile path, set a record for the longest EF-4 tornado in history. Seven people were critically injured and about 818 homes were damaged, with 111 of those homes completely destroyed. The cost to businesses and residents has preliminarily been estimated at $40.2 million.
«Read the rest of this article»