Topic: Ward 1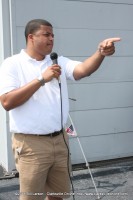 Clarksville, TN – Ward 1 Clarksville City Councilman Nick Steward says, if elected to the Tennessee District 74 house seat in November, he has no plans to step down from the Clarksville city council.
"The residents of Ward 1 elected me to do a job, and I intend to do that" Steward said in an exclusive WJZM interview.  Appearing on "Clarksville in Review" this weekend, Steward said he had been asked by several people to consider running for the state office, once the new district had been drawn.  "I've spoken to several state officials who currently serve in dual roles from their community, and it's perfectly legal, and if elected, I plan to do both" said Steward. «Read the rest of this article»
Clarksville, TN – Clarksville Ward 1 city councilman Nick Steward will hold an official press conference on February 1st to announce his plans to run for the State Legislature, District 74.   The newly redrawn district includes over 66,000 voters, with over 40,000 in Clarksville/Montgomery County.
Steward, a Republican, tells Clarksville Online, "Last year a group of business owners and community leaders approached me to let me know they were happy with my votes and leadership on the Clarksville City Council.  They asked me if I would consider running for state office.  I told them I would give it some thought, but I was focused on the task at hand.  During the redistricting process, a few more people in our community and around Tennessee approached me as well.  After a great deal of thought and prayer, I felt that I do have a lot to offer our community and Tennessee by serving in the State House." «Read the rest of this article»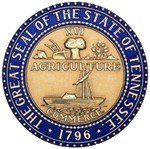 Nashville, TN – A Clarksville city councilman has been appointed to a state board by Governor Bill Haslam.  It was announced today that Ward 1 councilman Nick Steward has been appointed to The Tennessee Pest Control and Licensing and Advisory Board.
This board meets to consider special licenses for individuals who meet minimum qualifications for certain categories of pesticide application. Steward is expected to take the oath of office November 1st in a ceremony at the Clarksville Board of Realtors. Steward is a first term city councilman, replacing Barbara Johnson in North Clarksville. «Read the rest of this article»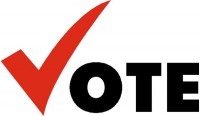 Montgomery County, TN – It is time once again to redraw the lines that determine the makeup of  Tennessee's legislative districts, and on top of the already "contentious" state of affairs in the Tennessee Legislature, this promises to be a process to watch. The redistricting could also alter the makeup of Montgomery County, giving one local city councilman cause to "explore" the possibility of running for state office.
Republicans took control of the Legislature and the Governor's office last year, and now possess the power to draw the legislative districts, a procedure that's done every 10 years. Each district can only have 65,000 voters and the lines locally could give Montgomery County a third representative. «Read the rest of this article»
City Councilwoman Barbara Johnson Cordially Invites You to meet and greet with Ward 1 City Council Candidate Nick Steward  at Patriot's Park between 1:00pm and 5:00pm.  Steward will be holding a FREE Picnic and Afternoon of Family Fun.  There will be Free hamburgers, hot dogs, baked beans, coleslaw, potato salad & drinks. Inflatables will be on hand for the Kids. In case of heat there will be "Cool Zone" outdoor Air Conditioning.  Come out and share your views of what makes a great City Council Candidate! «Read the rest of this article»