Topic: Ward 10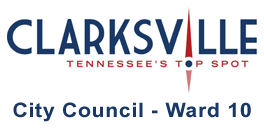 Clarksville, TN – The Clarksville City Council met in its first regular session of the New Year on Thursday, January 2nd, 2014. Not much was going on, as it was again a very light agenda.
There are a couple of items of interest and an update that I will provide. «Read the rest of this article»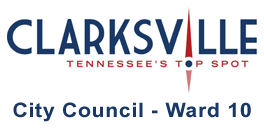 Clarksville, TN – The Clarksville Street Department is offering to pick up yard debris, leaves and limbs for Clarksville residents. Leaves must be collected and placed in biodegradable paper bags and placed near the street for collection.
Tree limbs must be 6' or less in length and the Street Department will not pick up limbs in cases where a company has pruned trees.  The service will continue through April 16th, 2012. To arrange for pick up of your yard debris, leaves or limbs, please call the Clarksville Street Department at 931.645.7464 or e-mail . «Read the rest of this article»
Clarksville, TN – The city council met in its usual first of the month regular session.  I'll give the brief version tonight due to the late hour and send more details later.
Barge Point Rezoning (Ordinance 14)
The Barge Point rezoning was postponed until next month in a 6-yes & 5-no vote.  I voted yes due to all the questions presented. «Read the rest of this article»
Clarksville, TN – Ward 7 City Councilman Geno Grubbs and Councilman Bill Summers of Ward 10 will host a public meeting regarding proposed ORDINANCE 76-2010-11, which would amend the city's anti-noise regulations regarding refuse disposal trucks.
The ordinance could set specific hours when haulers could collect garbage. «Read the rest of this article»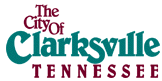 A public meeting sponsored by City Councilman Bill Summers (Ward 10) and City Councilman Bill Forrester (Ward 11) will be held Dec. 3 from 6:30PM to 8:00PM at the Gas & Water Building located at the corner of Madison Street and Richview Road. The meeting is designed to inform citizens of the general concepts under consideration in the Madison Street redevelopment plan. The meeting is designed to allow citizens a preview of the approach to this project and allow preparation of questions or ideas for the Dec. 4 meeting with the consultants involved in the redevelopment effort.
The Monday session will be held at the Gas and Water Building. Participants are asked to enter through the main front entrance. Please arrive at or before 6:30PM as the doors will be locked for building security and admittance will not be allowed after that time. For additional information, please call 645-7444.